Person trapped in structural collapse in Harlem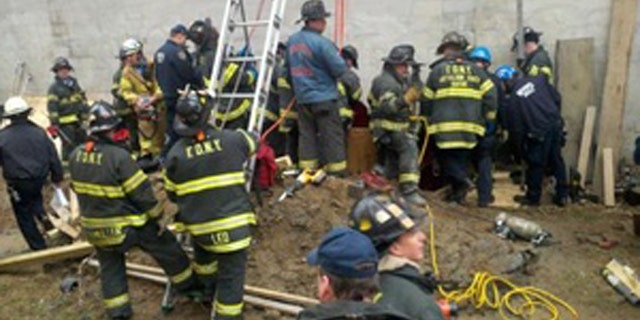 NEWYou can now listen to Fox News articles!
New York City firefighters and emergency personnel are on the scene of a structural collapse in East Harlem, where a man was trapped underground, MyFoxNY.com reported.
The man has been safely rescued after emergency efforts to extract him, with firefighters using a vacuum to remove dirt and debris from the collapse site where he was reportedly buried up to his shoulders.
It remains unclear if a building or a trench between two building collapsed, trapping the man.
The streets around the scene have been closed.
Click here for more on this story from MyFoxNYcom.