Pentagon chief: 'Virtually zero' Russian support against IS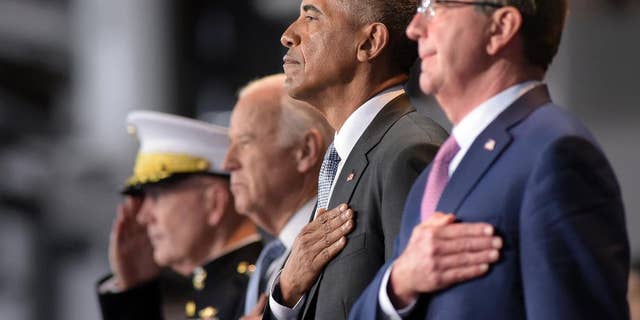 WASHINGTON – Defense Secretary Ash Carter says the Russians have given "virtually zero" support to the United States in fighting the Islamic State group in Syria and Iraq.
Carter tells NBC's "Meet the Press" that Russia had promised to help fight extremists and help end the Syrian civil war. He says Moscow could have done that by urging Syrian President Bashar Assad to step aside and build a new government involving opposition leaders.
Carter says that the Russian instead "doubled down on the Syrian civil war."
The Pentagon chief also was asked about the allegations of Russian meddling in the U.S. election. Carter says President-elect Donald Trump should consider a range of options.