Pension rules may force ex-police chief who had sex with victim to scrap plea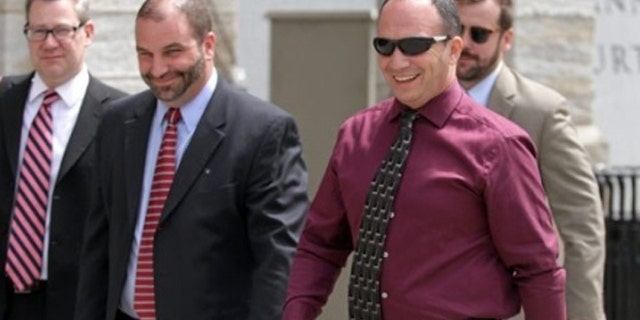 The Pennsylvania police chief who pleaded no contest to hindering a prosecution by having sex with the alleged victim may be able to withdraw his plea if he loses his pension.
Scott Township Police Chief James Romano's sentencing is now on hold. He will either be able to keep his pension or he can withdraw his no contest plea, reports say. Both Romano's attorney and lawyers from the state attorney general's office called the option to withdraw his guilty plea unprecedented.
Romano was charged last year with having sex with an alleged victim in a criminal case and telling her to keep the encounter secret. He pleaded no contest and agreed to resign. But he wants his pension.
Romano's attorney says the problem is that they may not know until Romano turns 50 if he'll get his state pension. His lawyer said he will try to secure a decision before his client turns 50, which will be in 2021.
The former police chief was accused of having a sexual relationship with a witness in a case he was investigating, The Times-Tribune.com reported. He pleaded no contest in November to the charge of hindering prosecution.
A judge accepted the agreement that allows Romano to withdraw the plea if he does not receive his pension, the paper reported. The new judge handling the case said he probably would not have agreed to the plea agreement.
He is free on bail.