Pennsylvania girl reportedly awake after lung transplant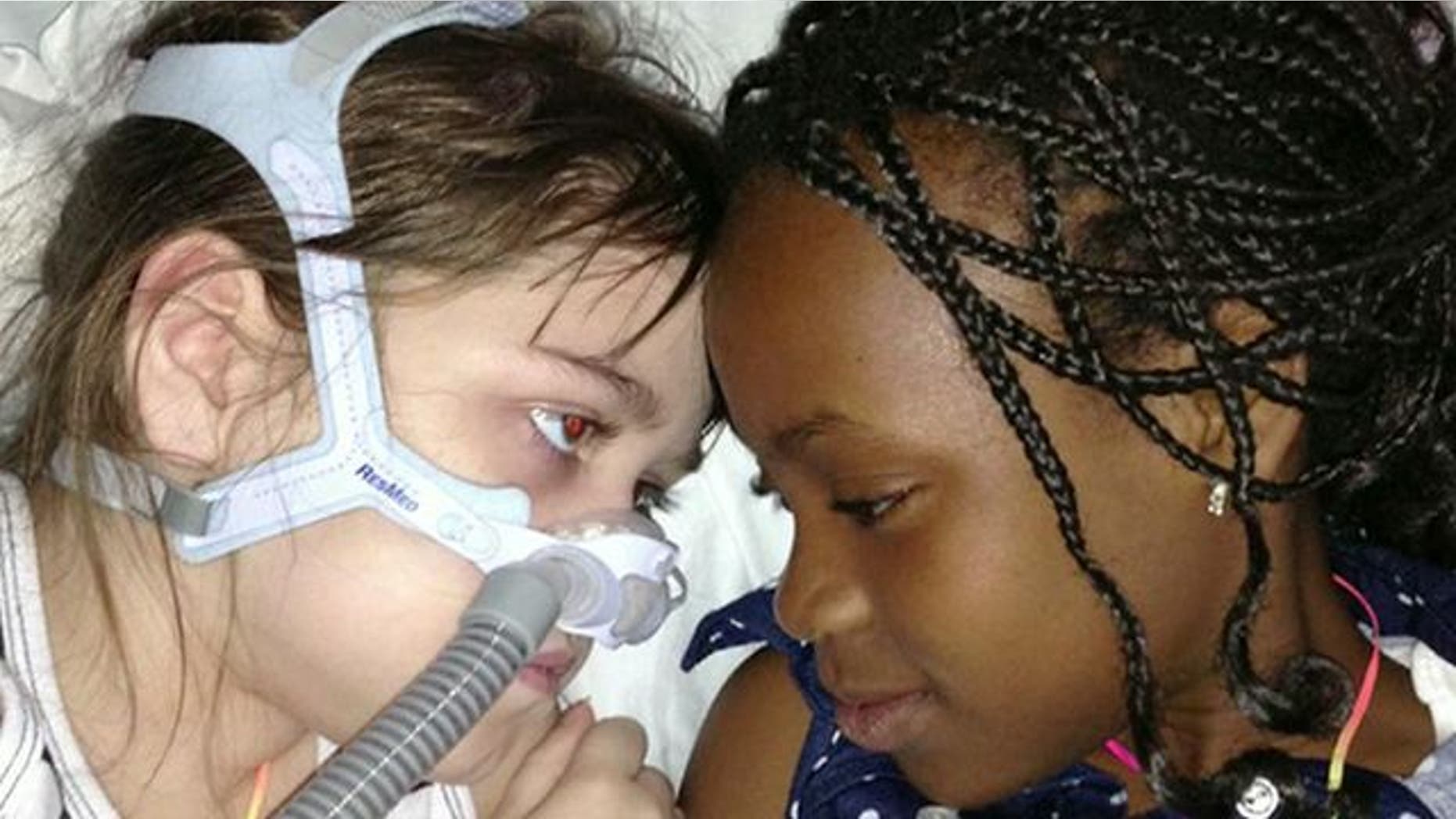 Sarah Murnaghan, the 10-year-old Pennsylvania girl whose efforts to qualify for an organ donation led to a national debate over organ donor rules, is reportedly awake.
A family spokesman told Fox43.com on Friday that Sarah, who underwent a lung transplant on June 12, is awake and remains on a ventilator.
Though she is unable to talk, Sarah is reportedly nodding her head in response to questions. Doctors placed Sarah into a medically-induced coma prior to the surgery, the station reported.
Janet Murnaghan, Sarah's mother, said on her Facebook page Wednesday that her daughter had been moved from a heavy-duty breathing machine to a traditional ventilator. She called that "a big step" toward being able to wake Sarah from the heavy sedation she's been under since last week's operation.
Sarah is from Newtown Square, just west of Philadelphia. She suffers from severe cystic fibrosis Her health was fading when U.S. District Judge Michael Baylson in Philadelphia ruled June 5 that Sarah and 11-year-old Javier Acosta of New York City should be eligible for adult lungs.
The Organ Procurement and Transplantation Network — the national organization that manages organ transplants — added Sarah to the adult waiting list after Baylson's ruling. Her transplant came just two days before a hearing was scheduled on the family's request for a broader injunction.
The network has said 31 children under age 11 are on the waiting list for a lung transplant. Its executive committee held an emergency meeting this week but resisted making emergency rule changes for children under 12 who are waiting for lungs, instead creating a special appeal and review system to hear such cases.
The Associated Press contributed to this report.