Paris Terror Mastermind Dead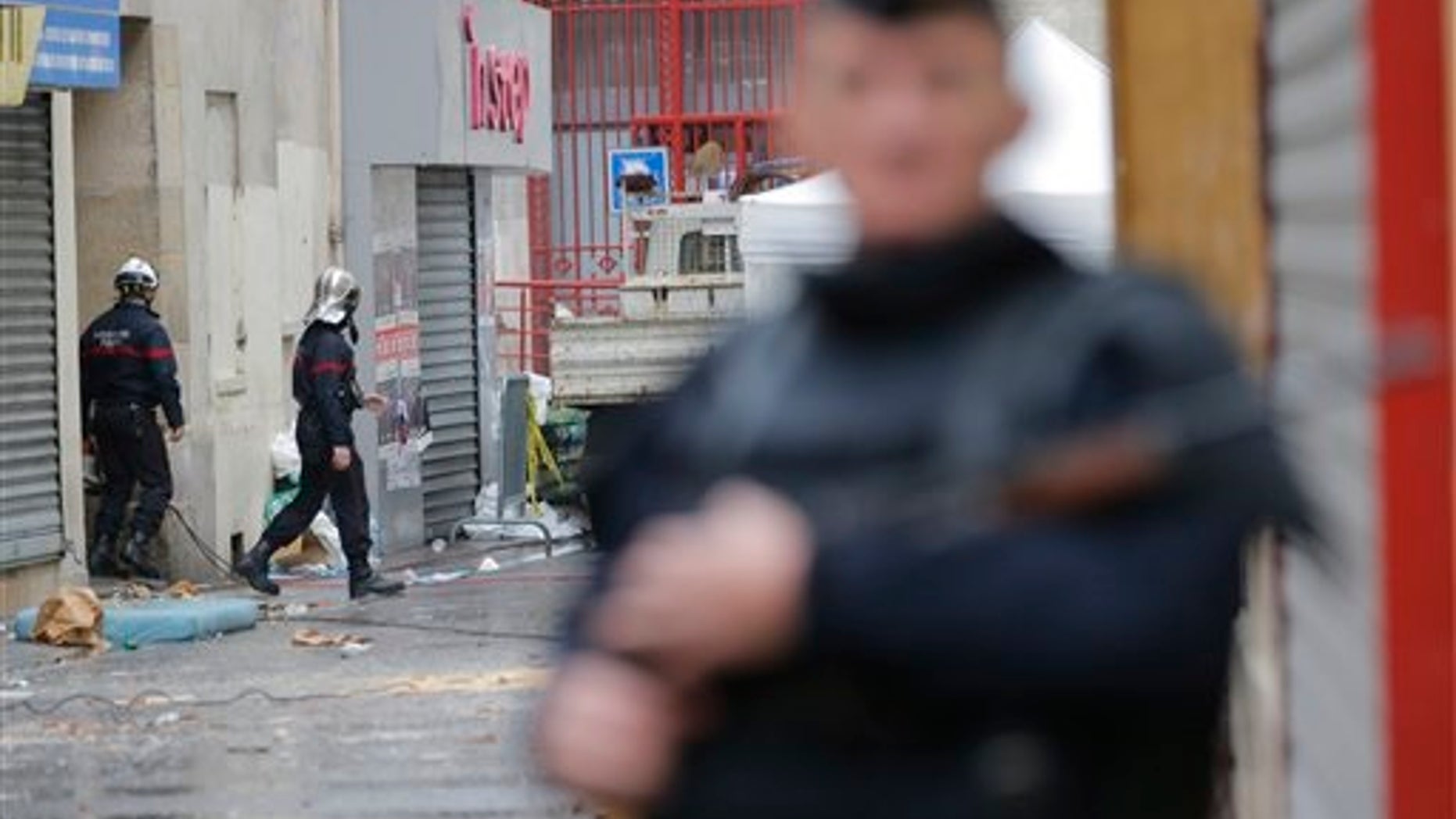 The Paris terror attacks remain our focus today.
The alleged ringleader of the terror attacks that killed 129 in Paris Friday night was killed in a raid Tuesday night in Paris. Police say two terrorists were killed including a female suicide bomber who blew herself up, and they have now confirmed Abdelhamid Abaaoud was the other. He is a Belgian who was reportedly seen in the Saint Denis neighborhood recently. Amazingly, local residents saw him and didn't turn him in!
Eight people were arrested. France has conducted more than 400 raids since the terror attacks. Today the French Prime Minister is asking for a three month extension of a state of emergency to combat terrorism. The raid Tuesday night apparently halted a likely terror attack.
The Belgians are also work on sweeping new anti-terror measures as we learn many of the terrorists involved come from Belgium.
A French teacher was stabbed in an apparent ISIS inspired attack in Marseilles, France.
Terror scares are being reported across Europe and in the U.S. as well.
Republicans plan to introduce legislation today that would require Syrian and Iraqi refugees undergo additional background checks before coming the United States. President Obama has threatened to veto that and any similar legislation.
The President has come under withering criticism over his handling of the war in Syria and the battle against ISIS and the refugee crisis.
Our brainroom confirmed that more than a million immigrants from predominately Muslim nations have arrived in the United States in the past decade.
Republicans want to a freeze on Syrian refugees as fears grow that terrorists could be attempting to enter Europe and America among refugees.
There is a 9am hearing from the House Judiciary Subcommittee on Immigration and Border Security on the crisis.
There is a bipartisan push now for new war powers to fight against ISIS.
President Obama is still planning to travel to Paris for talks on global warming November 30th and December 1st.
The United States and Turkey are cooperating more closely now on fighting ISIS in border areas  between Turkey and Syria.
Hillary Clinton expected to give a major national security address today at 10am in New York City.
In a major speech yesterday, Jeb Bush called for U.S. troops to lead a coalition against ISIS that would include sending ground troops to Syria and Iraq.
There is a ton of GOP events this morning including for Carly Fiorina, Jeb Bush, Ben Carson and Rand Paul. We'll be monitoring.
In other news,
We get weekly jobless numbers today.
We're watching severe weather across the nation. Colorado digging out after a foot of snow this week.