Parents realize they left toddler at Chuck E. Cheese after seeing her on news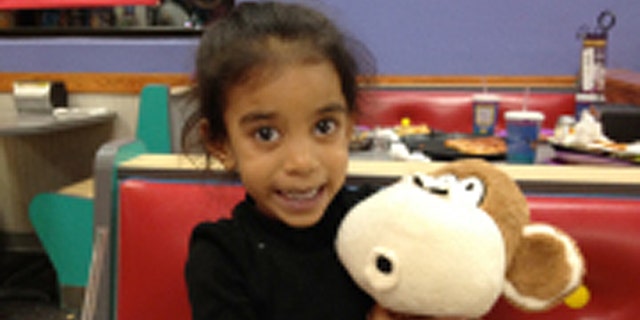 BEL AIR, Md. – A three-year-old girl was left alone at a Maryland Chuck E. Cheese after her parents -- who are separated and share custody -- both left, assuming she was with the other.
The pair didn't know their daughter, named Harmony, was all alone at the restaurant until they saw an appeal for help on the 11:00 p.m. news, ABC News reported.
The three had attended a large family party in the late afternoon at the restaurant in Bel Air. The alarm was raised about 8 p.m., after everybody had left, when Harmony approached a staff member to say she was thirsty.
Harmony told officers she had a sister named Heaven, a brother who she didn't name and that her father's name was Jesse, Aberdeen Patch community news website reported.
Harford County Sheriff's Office contacted media outlets and, after the TV news item was aired, they received numerous phone calls from concerned family members, including both parents.
Child Protective Services returned Harmony to her mother after determining that the abandonment had been accidental.