Pardoned Mississippi murderer tracked down in Wyoming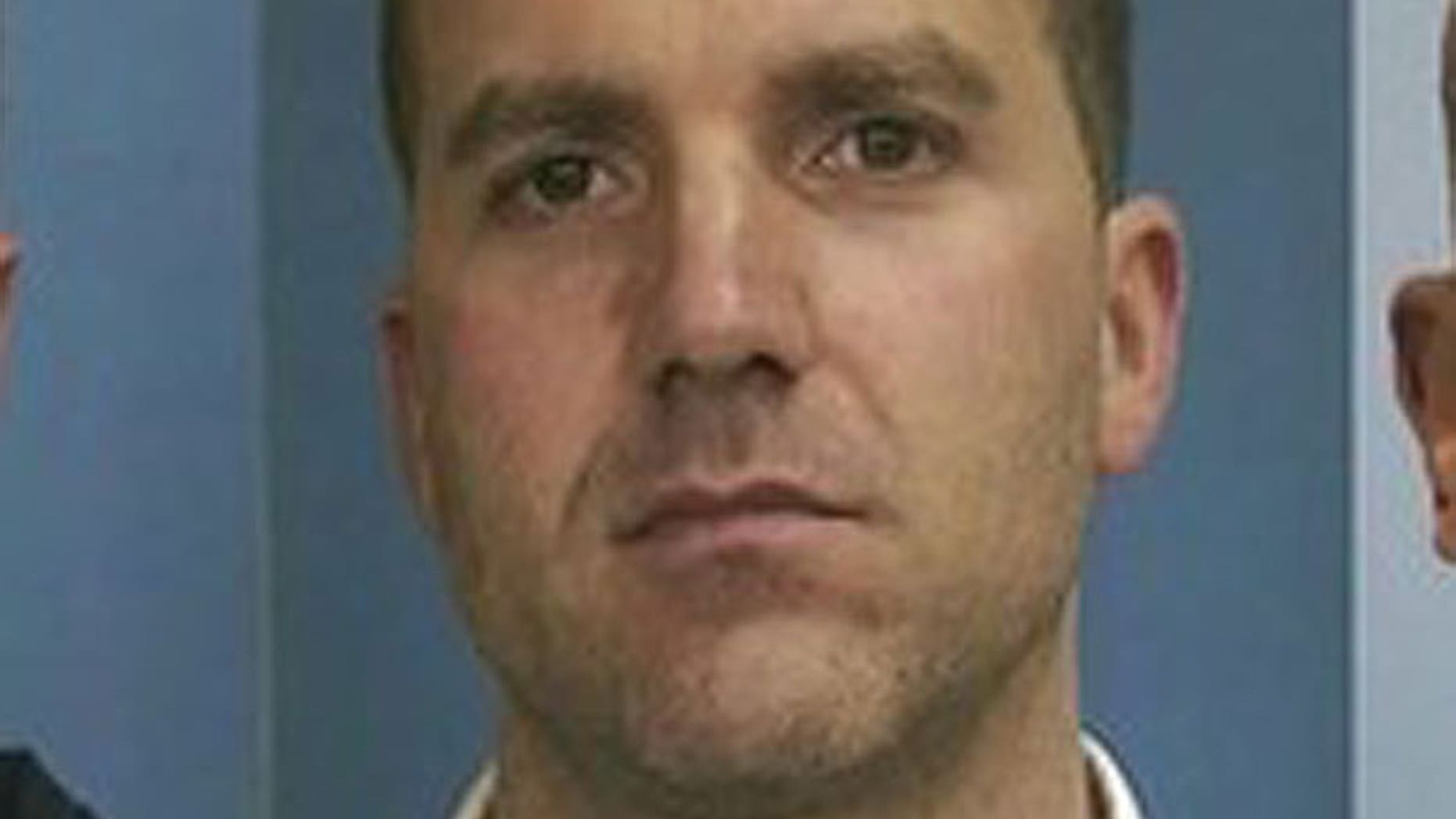 JACKSON, Miss. – Mississippi authorities said Monday they have tracked down the convicted murderer who vanished after receiving one of former Mississippi Gov. Haley Barbour's controversial pardons, WLBT-TV reported.
Investigators working for Mississippi Attorney General Jim Hood found Joseph Ozment Sunday night staying under an assumed name at a hotel in Laramie, southeast Wyoming.
Ozment fled but eventually returned on foot to the hotel where Mississippi officials furnished him with his legal papers informing him of a restraining order.
The order forbids him from leaving his county of residence in Mississippi.
A warrant was not issued for Ozment because he had never properly received the restraining order.
In addition to his travel restrictions, Ozment must call the Mississippi Department of Corrections daily to inform authorities of his whereabouts and also attend a court hearing Friday.
Authorities were first alerted to Ozment's disappearance last week after he violated a court order by failing to appear at a hearing in which Hood's office was scheduled to challenge the validity of Barbour's pardons.
Last week's hearing was adjourned to Friday Feb. 3 at 2:00pm ET after the state's attorney general's office asked the court for more time to prepare.
Hood is disputing the validity of nearly 200 of Barbour's pardons on the grounds they failed to meet a publication requirement found in the Mississippi Constitution.
Ozment was one of five convicts who were pardoned and released from prison after working at the governor's mansion as part of an inmate trustee program. Four of the five were serving life sentences for murder.
Ozment was the only one of the five who failed to appear in court last week.
Last Monday, Hinds County, Miss., Judge Tomie Green extended a temporary restraining order in which she ruled that those inmates who received pardons but had not yet been released must stay incarcerated.
But Green said she was allowing the five who had already been freed to remain out of jail so long as they complied with her order to not leave their county of residence and to check in daily with the Mississippi Department of Corrections.
Speaking on CNN last weekend, Barbour blamed Hood's office for failing to publish notice of the pardons.
"So, Jim Hood's guy failed to do the publication on time, which, by the way, doesn't matter in our Constitution," Barbour said. "And now Jim Hood is suing to take these people's liberty away because his guy didn't do what he said he was going to do."
Hood denied the allegation Monday.
"At no time did our Assistant Attorney General assigned to [the Mississippi Department of Corrections] advise the Governor or any of his assistants that there was no requirement for publication," Hood said in a statement.
"The comments by former Governor Barbour are a shameful attempt to deflect blame for his office's failure to confirm that the requirements of the Constitution had been met."