Paralyzed veteran on 1,500-mile handcycling journey to raise awareness on mental health
Army National Guard veteran Ricky Raley understands the struggles faced by injured soldiers returning from war.
The Indiana native suffered a brain injury when an improvised explosive device detonated near him while he was on patrol in Iraq in 2008. He received the Purple Heart.
Six months and 17 days after returning stateside, Raley was involved in a near fatal truck crash that left him paralyzed from the waist down.
With the help of the Boot Campaign, he has been able to get his life back. Now he wants to pay it forward.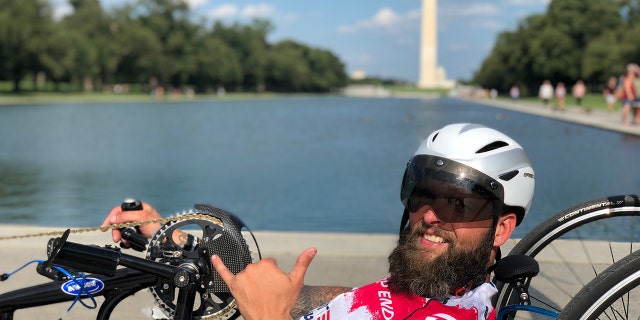 "It's a group of people who have this organization who say, 'Hey, we're here for you and there's a treatment process. You are not isolated,'" he told FOX 59 last month, weeks before embarking on a 1,500-mile handcycle journey that will take him from New York City to Pinellas Park, Florida.
It's called the #Raleyroadtrip and he said it's all about raising money and awareness to help veterans suffering from the invisible wounds of war such as post-traumatic stress disorder and other mental health issues.
His goal is to raise $150,000 for the organization, which has helped him regain use of his leg muscles.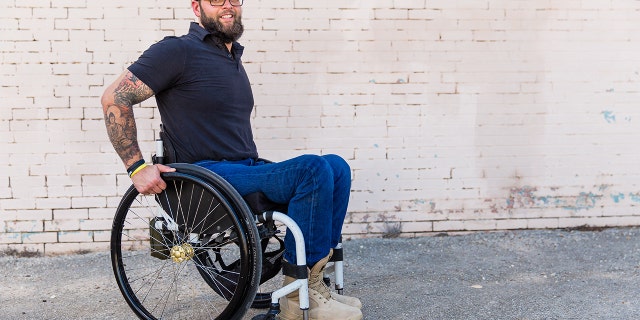 "I lost nine people from my unit to suicide since I've been home," he told WGNO during a recent stop in Hampton Roads, Virginia. "People are suffering along, and they thing there is no help. My buddy just took his life. He needed to know there is a group putting their boots on for him."
Raley told FOX5 DC the group is helping veterans like him realize they have a purpose after returning to civilian life.
"The physical aspect, I overcame that. That's nothing. Not walking, I'm cool with that," he told the station. "But the PTSD affects you mentally and people can't see it. All they know is that they've known you before and that you're different now."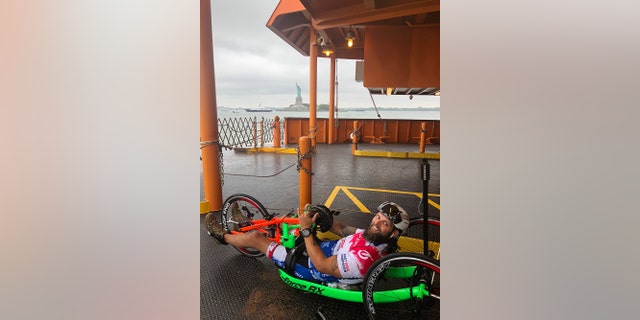 Raley's journey started in New York City on August 13 and he has been handcycling approximately 130 miles per day. On Monday he's set to ride from Myrtle Beach, S.C. to Charleston, S.C.
"The toughest part of this ride is definitely mental," he told WGNO. "Physical, you can train yourself, and mental takes a lot longer to train for."
To follow Raley's journey and to donate visit his campaign page on the Boot Campaign website.