Pair with guns, body armor get in violent encounter with NYPD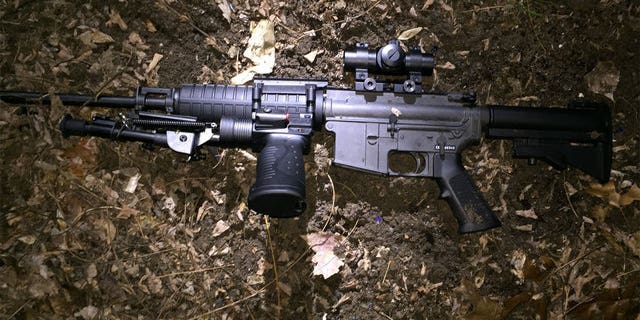 The NYPD has taken into custody a second person possibly involved in a shootout with police on Staten Island.
Cops received two separate 911 calls at about 1:30 a.m. Thursday about shots fired in Charleston.
FACEBOOK LIVE ATTACK THE LATEST IN STRING OF ANTI-TRUMP ASSAULTS
Upon arrival, the officers discovered a man wearing a black bullet-proof vest and body armor. He pointed a 9mm Glock pistol at the cops while a second suspect ran off into the marshy area of Arthur Kill channel, said police.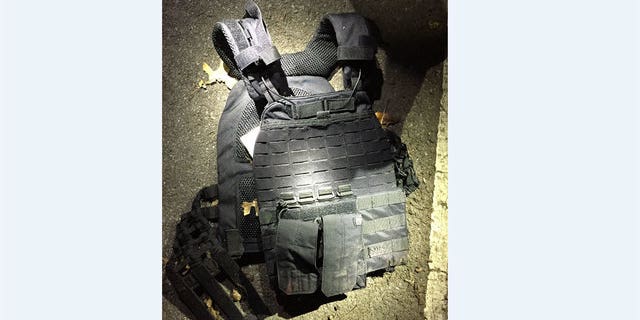 Cops fired back and struck the first man in the leg and foot.
The second suspect was described by police as 25 years old, wearing a waist-length brown jacket and heavy body armor. He ditched an AR-15 semi-automatic rifle and a large hunting knife before fleeing, said police.
Two NYPD officers were treated at Staten Island University Hospital with ringing in the ears.
The suspect who was shot by police was hospitalized in stable condition. The person of interest was brought to the 123rd Precinct for questioning.