Oregon boy, 5, saves father's life by guiding police to car after stroke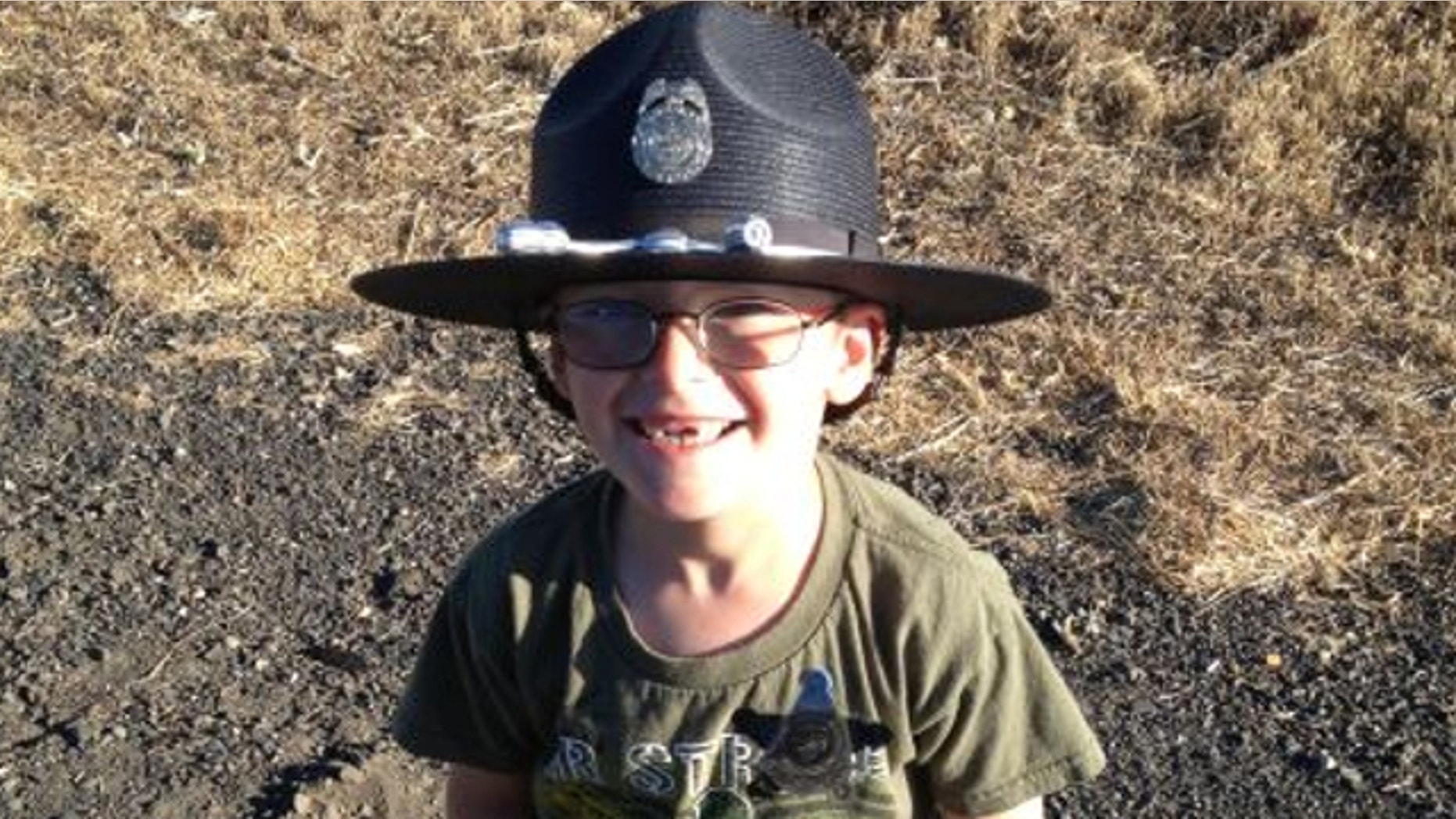 A 5-year old boy from Spokane, Washington, may have saved his father's life after his dad suffered a stroke while driving, authorities said.
The boy, named Dax, called his mother Sunday to say they needed help after his father, Robert Paget, pulled over the car crossing into Oregon.
Oregon State Police said Dax was unable to provide an approximate location, but Spokane 9-1-1 worked with a phone company to learn the phone's signal pinged on a nearby cellular tower.
Trooper Joseph Dezso called Paget's phone, and Dax provided a description of the area, including that a train was passing by.
That detail led troopers to a spot where they knew tracks paralleled the freeway. Trooper John Lombardi saw the vehicle on the shoulder of Interstate 84.
The father, though in critical condition, is expected to survive. Family members said Monday he was showing encouraging signs of improvement, according to a news release.
Dezso, who stayed with Daz for the duration of the incident, praised the youngster for helping guide first responders to his father.
"He is a very bright young man and definitely saved his dad's life. We are so glad to hear his father should pull through," Dezso said in a statement.
Dax's mother, Rachael Bardwell, says her son wants to become a police officer.
"Luckily, Dax was able to call me and I was able to use Spokane 911 to contact Oregon State Police dispatch to help find my son, his father, and the vehicle they were in," Bardwell said.
The Associated Press contributed to this report.