Ohio investigators search three locations in Rhoden family murder probe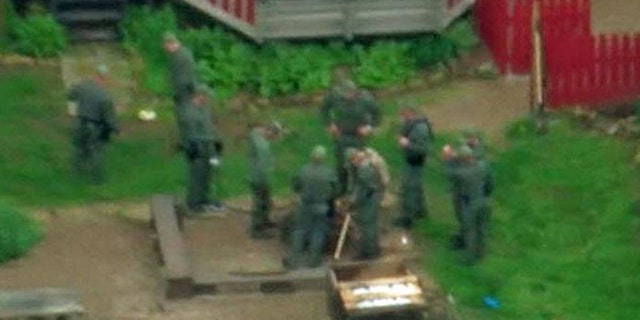 Investigators searched three properties in the past two days for evidence related to the unsolved killings of eight members of an Ohio family nearly 13 months ago, according to reports Saturday.
SWAT teams helped carry out the searches Friday and Saturday in Adams County and Pike County, according to media reports.
Fox 19 reported that police made no arrests in connection with the searches. The station reported that the searches marked a major development in the long-stalled probe.
Seven adults and a teenage boy from the Rhoden family who were found shot to death April 22, 2016, at four homes near Piketon in Pike County. They were shot execution-style.
It's unclear what if anything was found during the searches, WLWT-TV reported.
"A lot of things run through your mind at night," Leonard Manley told the station. His daughter Dana Rhoden was one of the victims, so were three grandchildren.
"It's been a lot of sleepless nights," he said.
The properties searched included a 71-acre farm in Adams County.
It belonged to a former boyfriend of one of the victims, 18-year-old Hannah Rhoden, the Cincinnati Enquirer reported. She was found shot to death next to her 5-day-old baby girl who was not harmed.
Jake Wagner, 24, and Rhoden had a daughter in 2013 and he was given custody of the child after the killings, the paper reported. Records indicated Wagner may have sold the farm in March.
Another search took place at a farm in Piketon that belongs to relatives of Wagner, according to the paper.
A woman who answered a phone at the farm Saturday declined comment, the Enquirer reported.
The third property searched was a used car lot in Adams County owned by a man named Brian Brown, according to the paper.
Rhoden family members issued a plea last month on the first anniversary of the killings for anyone with information to contact police.