Ohio has rarely used 2007 law that protects strippers: report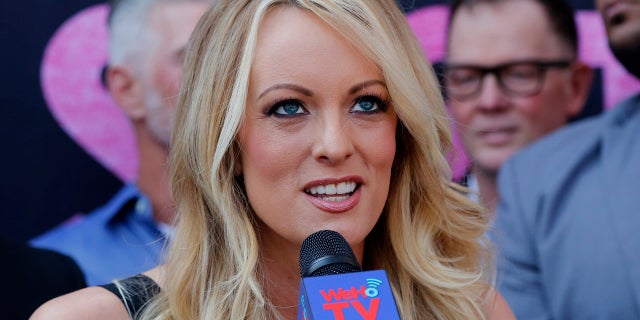 Porn star Stormy Daniels was arrested at an Ohio strip club Thursday for allegedly "allowing a customer to touch her while on stage in a non-sexual manner," her lawyer Michael Avenatti said.
Tthe charges relate to a 2007 state law called the Community Defense Act that prohibits dancers from touching customers and vice versa – excluding immediate family members.
The law was introduced by a conservative religious group as an initiated state statute, and later took effect under former Democratic Gov. Ted Strickland without his signature, the Columbus Dispatch reported.
But despite being on the books for more than a decade, the law is seldom enforced, the Dispatch reported last September.
In fact, the Franklin County Sherriff's Office in Columbus has no record of the law ever being cited, a spokesman told the paper.
The Toledo Police Department, however, told the paper it had used the law on occasion.
Aside from rules about touching, the law also covers hours of operation for "sexually oriented businesses," and prohibits nude dancing in clubs after midnight.
Such businesses may stay open past midnight with a liquor license that allows them to do so, but adult entertainment businesses are no longer allowed to stay open that late, according to the paper.
Patrons who violate the "no touching" regulation can face up to six-months in jail and a fine, the paper reported.
Daniels, who claimed she had sex with President Trump in 2006 when he was married, is suing the president and his longtime personal lawyer Michael Cohen to void a nondisclosure agreement she signed ahead of the 2016 presidential election to stay mum on the alleged affair. Trump has repeatedly denied the accusation.
Daniels' lawyer said she will be charged with a misdemeanor and be released on bail.