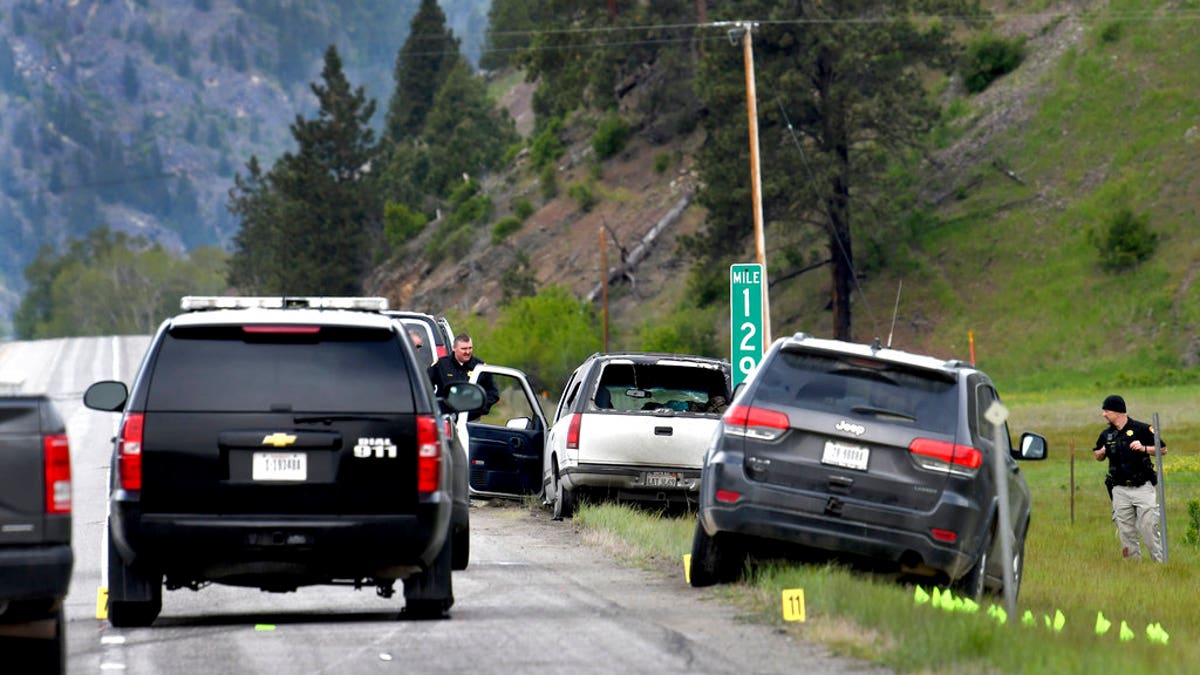 The shooting death of a sheriff's deputy in Montana early Tuesday brings the total number of U.S. law enforcement officers who have died in the line of duty this year to 51 – almost a 40 percent rise in officer fatalities since this time in 2016.
The Broadwater County deputy, identified as Mason Moore, was pursuing a vehicle on U.S. Highway 287 when dispatchers lost contact with him around 3 a.m., according to Gallatin County Sheriff Brian Gootkin.
YOUNG MAN WHO WALKED MILES TO WORK NOW DRIVES AFTER POLICE RAISE CASH
Gallatin County and Montana Highway Patrol officers responded and found the deputy dead near the side of the road, Gootkin told the Bozeman Daily Chronicle.
Traffic-related deaths of on-duty police officers have jumped 69 percent, while firearms-related deaths have decreased 11 percent, according to statistics from the National Law Enforcement Officers Memorial Fund.
Deaths due to "other causes," including aircraft crashes and poisoning, have increased 140 percent, according to the fund.
On Monday, President Trump said attacks on law enforcement officers "are a stain on the very fabric of our society" and "must end right now," while speaking at the National Peace Officers' Memorial Service in Washington to commemorate Police Week and honor fallen officers. Trump said that more officers were killed in ambushes last year than at any time in more than two decades.
SLAIN ARKANSAS COP HONORED AS MURDER SUSPECT PLEADS NOT GUILTY
According to Officer Down Memorial Page, 145 law enforcement officers died in the line of duty in 2016. Sixty-three of those deaths were gunfire-related, while 21 were due to car crashes.
The suspects in Tuesday's fatal shooting are a father and son. Missoula County authorities say the son, as the car passenger, left the vehicle and began firing at officers. He was shot and taken to the hospital, while his father, who was driving the vehicle, was arrested.
OFF-DUTY NYC COP KILLED BY HIT-AND-RUN DRIVER ON NJ TURNPIKE
At least six law enforcement agencies, including highway patrol and Montana's Division of Criminal Investigation, are investigating the shooting.
Moore, who was with the sheriff's office for three years, is the 129th officer in Montana to die in the line of duty since 1971.
If you would like to contribute to help offset funeral costs for Deputy Moore's family, you can find more information at GoFundMe.