'Offensive and wrong:' Grieving mom blasts Palestinian payments to terrorists
As President Trump ended his trip to Israel on Tuesday, he told an audience in Jerusalem that the world must come together for the goal of defeating terrorism. But he warned it won't be easy – both sides face tough decisions.
One of those tough decisions is the Palestinian Authority's payments to terrorists and their families.
It is an issue President Trump pressed during his meeting with Palestinian Authority president, Mahmoud Abbas, and one his administration and some members of Congress have been pursuing.
The Palestinian Authority rewards terrorism and those who commit
those acts are called "martyrs." Last year, the Palestinians spent $300 million, or nearly 7 percent of its total budget, on paying terrorists and their surviving family members.
HOW A CONTROVERSIAL PALESTINIAN LEADER JUSTIFIES PAYING AID MONEY TO FAMILIES OF TERRORISTS
"This insanity must end," said Danny Danon, Israel's ambassador to the United Nations, while addressing a UN special forum last Wednesday on ending payments by the Palestinians to terrorists and their families. "Depending on how long he is in prison, the terrorist can receive up to $3,000 a month, five times higher than the average salary in the Palestinian Authority."
Also present at the conference was U.S. citizen Ruth Schwartz, whose 18-year-old son Ezra was killed by a Palestinian terrorist while visiting Israel in November 2015.
The Massachusetts teenager's murderer, Mohammad Harub, was sentenced to four life sentences and reportedly receives $3,000 a month plus other benefits from the Palestinian Authority for the killing of Ezra and two other men.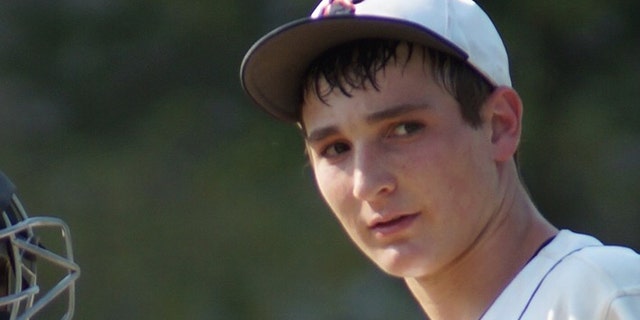 "Ezra's death broke our family and our world will never be the same. Ezra will never smile again, never bring children to the world. I will never hug him again, or tell him that I love him," his mother Ruth said at the forum. "I'm here because as Ezra's mother it is my duty to fight for my son. The payments by the PA are just another way to glorify and encourage terrorism. It's offensive and wrong."
BILL IN CONGRESS WOULD PRESSURE PALESTINIAN GOV'T TO CUT OFF TERROR-TIED PAYMENTS
U.S. aid to the Palestinians is around $300 million a year and critics say that, and other foreign aid money that goes to Palestinians, are funding these terror payments.
"It's unbelievable," Mark Goldfeder a senior lecturer at Emory University School of Law in Atlanta, said of the payments. "[The PA] literally publish the fact, in their laws, that they are incentivizing terrorism. Then they publish a budget which says how much they are paid to incentivize terrorism. This is an open and shut case, you can't ask for better evidence than a literal physical confession."
A push for congressional action comes in the form of the Taylor Force Act, which would cut off payments to the Palestinians if it continues to pay terrorists. The bill is sponsored Sen. Lindsey Graham, R-South Carolina, in the Senate and Republican Congressmen Doug Lamborn of Colorado and Lee Zeldin of New York in the U.S. House of Representatives.
The bill is named after Taylor Force, a West Point graduate and veteran of tours in Iraq and Afghanistan who was brutally murdered in Tel Aviv last year while walking with friends.
The terrorist who murdered Force was later killed by Israeli police, but he was lauded as a martyr by official Palestinian media. His family receives payments from the PA.
There are currently no Democrats supporting the bill in Congress but Graham believes if it gets to the desk of President Trump, he will sign it.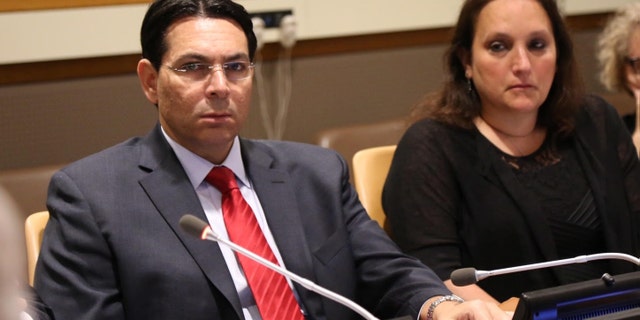 Ezra's mother said her son was on his way to do volunteer work when he was brutally gunned down by the terrorist, who shot at a van he and other victims were in.
"Ezra was an American teenager," she said. "Ezra was innocent."
In a meeting with Trump on Tuesday in Bethlehem, Abbas did mention Palestinian prisoners but didn't mention any plans for ending payments to them and those who have killed innocent Americans.
"My son is the victim of the worst crime," Schwartz told the UN forum. "He was killed. He is dead. He was brutally taken from his friends and family forever."