NYU reportedly ousts blind Chinese activist amid China campus deal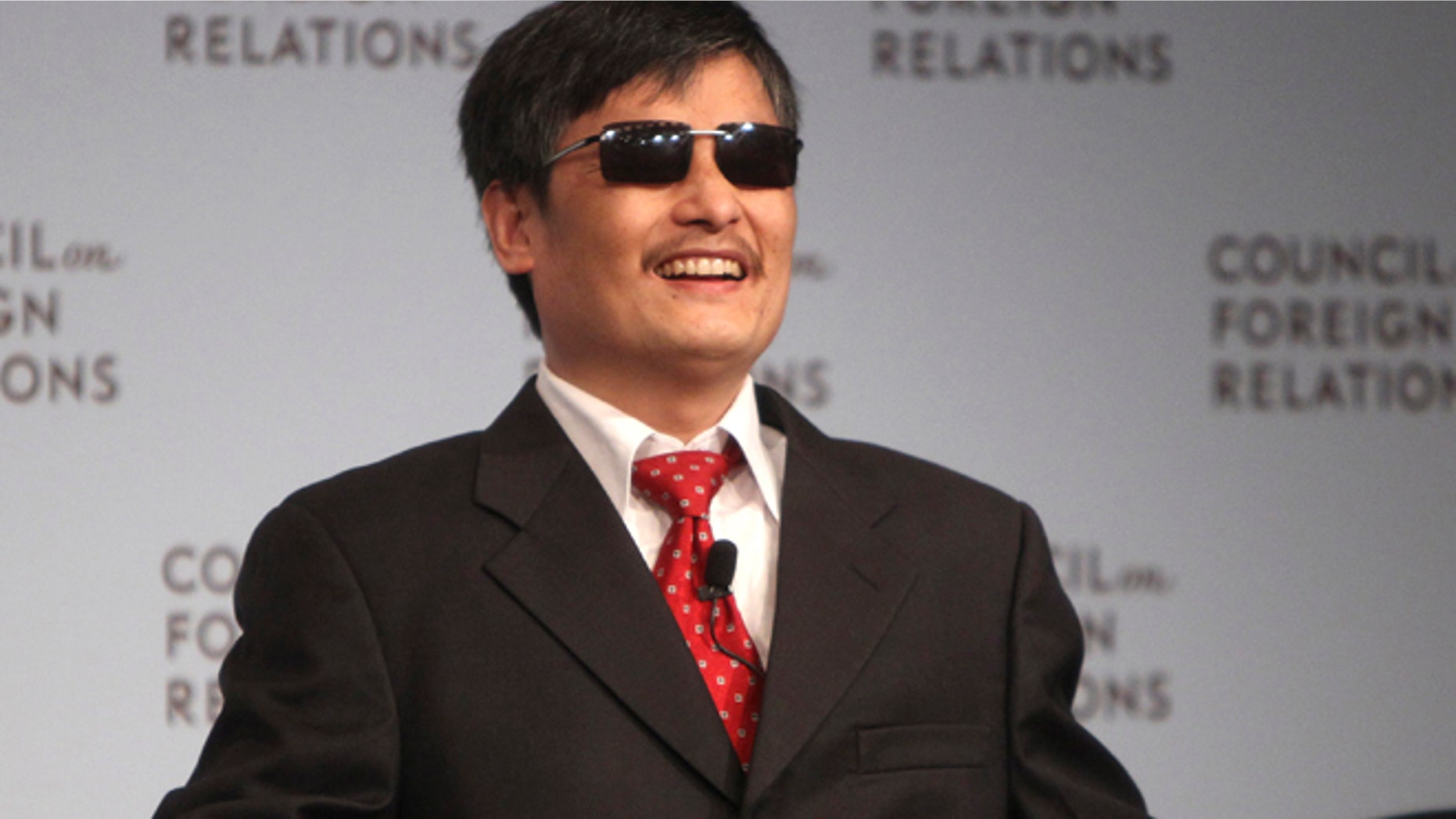 New York University has reportedly booted a blind Chinese political activist from its campus under pressure from China over a deal to build a branch campus in Shanghai, according to the New York Post.
Chen Guangcheng has been studying at the university since May 2012, when he made a dramatic escape from house arrest in China's Shandong province to the U.S. Embassy in Beijing.
Chen's escape sparked a diplomatic crisis between the U.S. and China. Chinese officials later let him move to the U.S. with his wife and children.
The Post reports that Chinese officials who approved permits for NYU's expansion in Shanghai did not approve of Chen's presence at the school.
NYU officials tell the paper, however, that Chen was never meant to stay at the university long-term and that the politics associated with the campus expansion had nothing to do with his ousting.
"If there were outside pressure, why would we have taken him in the first place when his plight was on every front page in the world?" spokesman John Beckman said in a statement to The Post.
Beckman told the paper the university received approval for the Shanghai campus months before Chen arrived at the school.
A self-taught lawyer who spent years in prison in China, Chen is currently in discussions with Fordham Law School in New York to continue his studies there, according to The Post.
Since his escape, Chen has criticized China's human rights records, speaking about it before a U.S. congressional committee. He also has complained that Chinese authorities have reneged on assurances made to U.S. diplomats that his relatives would be treated according to the law.
His nephew, Chen Kegui, was sentenced to 39 months in jail after he clashed with local officials who stormed into his parents' house in the wake of the activist's escape. Chen family supporters say the prosecution and sentence were retribution for the embarrassment the case has caused Chinese officials.
Last month, Chen Guangfu, Chen Guangcheng's oldest brother, complained that he and his family were subject to constant harassment by local thugs who beat him, distributed flyers with insulting language and tossed dead animals into the family yard.
Chen Guangfu told The Associated Press last month that he and their mother, Wang Jinxiang, had been granted passports so they can travel outside China. He said they were planning to seek visas and visit Chen Guangcheng in New York.
The Associated Press contributed to this report.