NYPD officers rescue kayakers after boat capsizes on Catawba River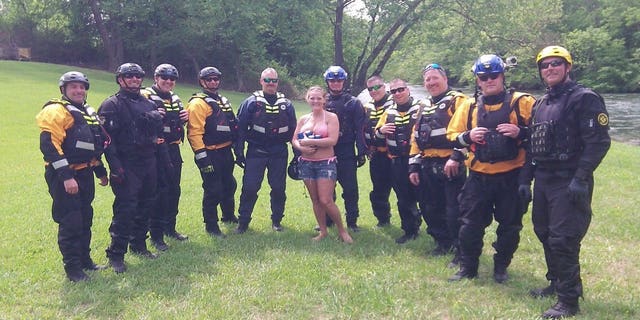 NEWYou can now listen to Fox News articles!
Two kayakers are home safe after being rescued by members of the New York City Police Department after their kayak capsized in Burke County, officials said.
The NYPD team was training below the dam at Lake James on the Catawba River when the kayakers became distressed, according to Burke County Emergency Management. The group was able to rescue the two people from the water after they lost control of their kayak.
"Nice job ESU, while participating in a swift water rescue course in North Carolina they assisted a kayaker that was stranded after capsizing," NYPD Special Ops tweeted.
Click here for more from Fox 46.