NYC police seek 2 suspects in brazen midtown Manhattan jewelry store heist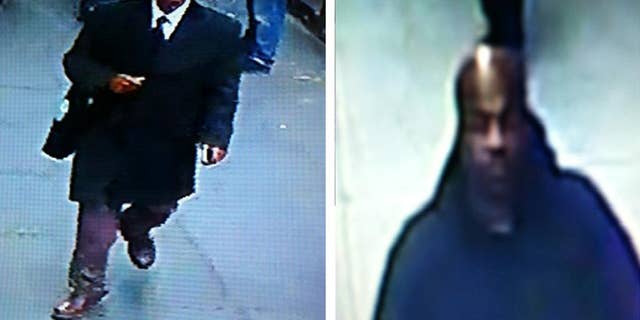 NEW YORK – Authorities say the search is on for two men who robbed a jewelry store at gunpoint in New York City's Diamond District.
The NYPD says one of the store's co-owners was pistol whipped during the brazen midtown Manhattan heist at about 2:45 p.m. Tuesday.
One of the suspects entered the eighth-floor Watch Standard Jewelry store wearing a dress shirt and suit coat. Police say he pulled out a gun and grabbed several pieces of jewelry, putting them into a black bag.
The second suspect wore a hooded sweatshirt and waited in the hallway as a lookout.
Police say the co-owner was forced to empty the contents of a safe. He suffered minor injuries.
Police say there were several other employees in the store.
It wasn't immediately known how much was taken.
Surveillance video showed the robbers leaving the building.