NYC police: Mother and her 2 toddlers fatally stabbed in apartment in Queens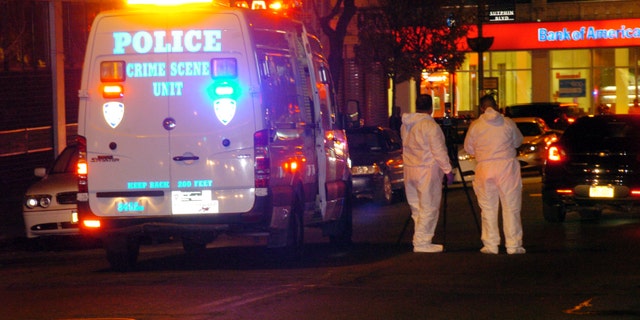 NEW YORK – Police on Monday were seeking to question the father of two young girls after they and their mother were found stabbed to death in their home.
The bodies of 21-year-old Deisy Garcia, 2-year-old Daniela Mejia and 1-year-old Yaslin Mejia were discovered in an apartment in the Jamaica section of Queens on Sunday night, police said.
They were stabbed multiple times in the chest and torso and found in a bedroom, police said. Other members of the household discovered the gruesome scene, they said.
Authorities declined to say whether any weapons were recovered.
There were no arrests, but police said they wanted to talk to the children's father. Police did not identify him, but they said he lived with the family.
Members of Garcia's nearby church said the young mother and her daughters were from Guatemala. They described her as a devoted mother who often danced at the church.
They said they were surprised when she didn't show up for service on Sunday.
Paramedics were called to the apartment located over a pharmacy on Sutphin Boulevard at about 7 p.m. Sunday.