NYC Mayor Criticized for Decision to Exclude Clergy From 9/11 Ceremony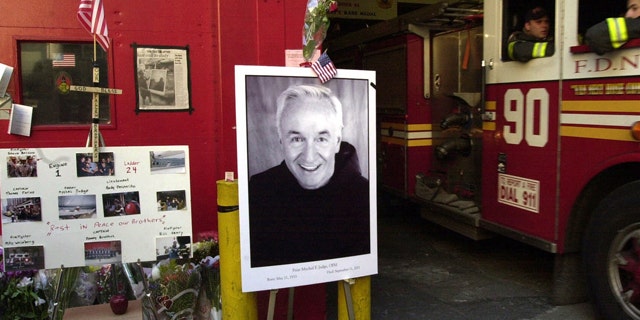 Some New York politicians and religious leaders are criticizing Mayor Michael Bloomberg for not offering clergy members a role in the high-profile ceremonies marking 10 years since the terrorist attack on the World Trade Center, The Wall Street Journal reported.
"This is America, and to have a memorial service where there's no prayer, this appears to be insanity to me," said Rudy Washington, a former deputy mayor under Rudolph Giuliani. "I feel like America has lost its way."
A spokewoman from Bloomberg's office told The Journal that the focus, as in past years, will be on the family members of the fallen. Rabbi Joseph Potasnik told the paper he understood the mayor's decision, saying, "I don't know how to make it possible for everyone to have a place at the table."
But opponents say faith played an important role in the country after the Sept. 11, 2001, attacks.
There was a plethora of interfaith events, and New York Magazine even named New York Fire Department chaplain Mychal Judge, who died in the attack and is immortalized in a picture being carried from a tower, the "most famous victim of the World Trade Center attack."
City Council member Fernando Cabrera, who is a pastor at a Bronx church, told The Journal he was "utterly disappointed" by the absence of clergy.
"They were the spiritual and emotional backbone, and when you have a situation where people are trying to find meaning, where something is bigger than them, when you have a crisis of this level, they often look to the clergy," he said.