No new trial for Jerry Sandusky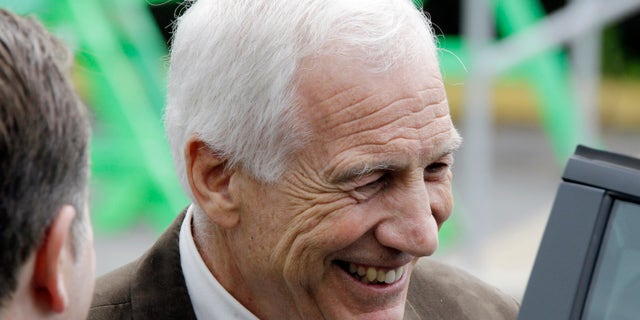 NEWYou can now listen to Fox News articles!
HARRISBURG, Pa. – Jerry Sandusky isn't getting the new trial he asked for after arguing that his lawyers weren't given enough time to prepare for the proceeding that ended with a 45-count guilty verdict.
Judge John Cleland on Wednesday issued a 27-page order that said Sandusky's lawyers conceded that their post-trial review turned up no material that would have changed their trial strategy. He also has rejected post-sentencing motions regarding jury instructions, hearsay testimony and other matters.
The former Penn State assistant football coach is serving a 30- to 60-year state prison sentence for sexual abuse of 10 boys. He's maintained his innocence and vowed to appeal.
Sandusky lawyer Norris Gelman says the decision means the defense will appeal to mid-level Superior Court within the next 30 days.