Newsman Covers Protests for Paper … and for Media Activist Group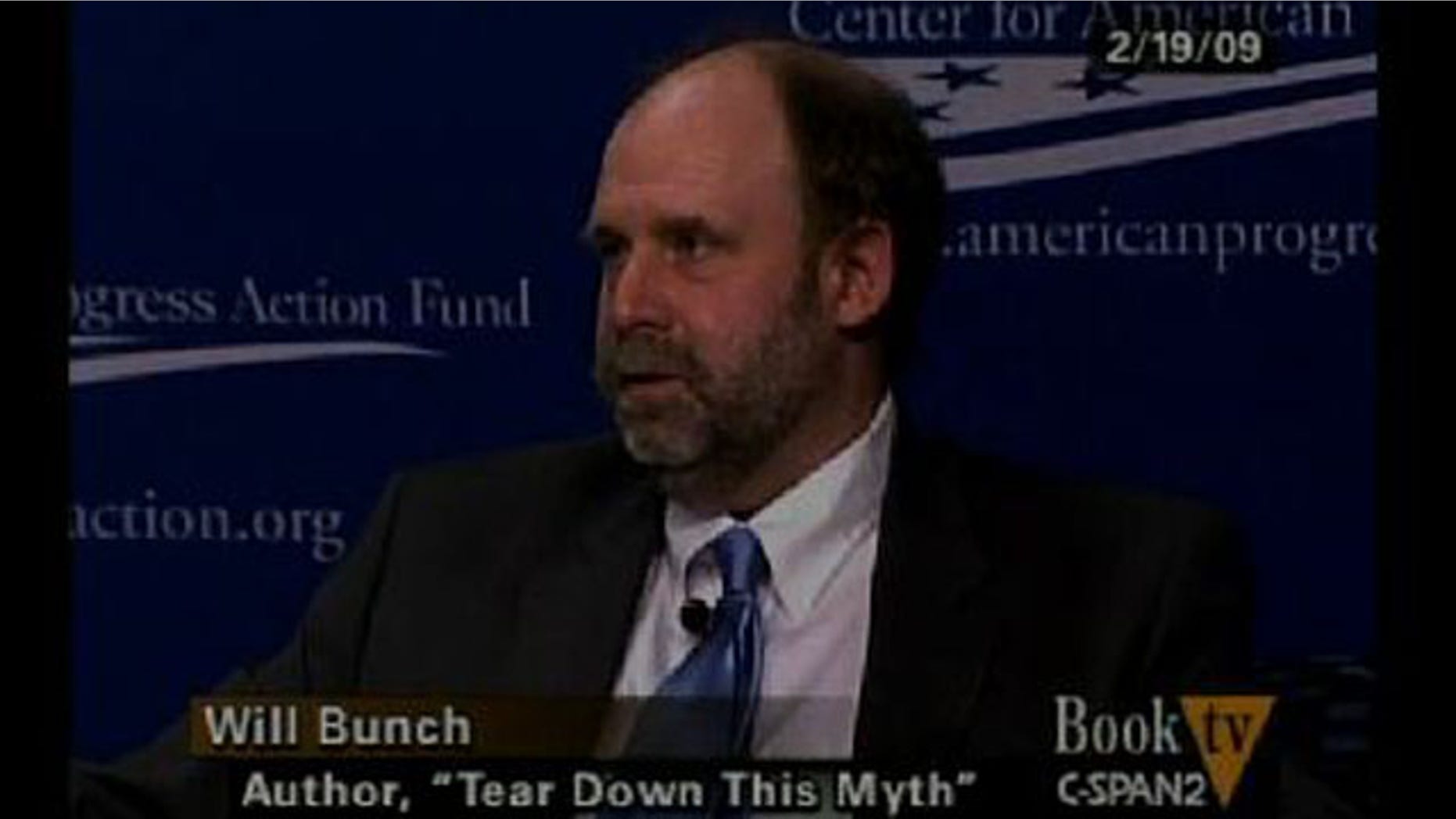 A Philadelphia newspaper reporter assigned to cover the Occupy Wall Street protests in New York is moonlighting as a Media Matters activist — tweeting in support of the protests while writing about them.
Will Bunch of the Philadelphia Daily News — whose front page article on Tuesday carried the headline "It's About Time!"— is also, according to his own Twitter feed, a senior fellow at Media Matters, the anti-Fox News media group.
FoxNews.com was unable to find any mention of Bunch's association with Media Matters on Philly.com, which hosts content from the Philadelphia Daily News and its rival, the Inquirer.
There is also no mention in the Daily News' online edition of Bunch's support of the Occupy Wall Street protesters, which is suggested in his Twitter posts.
In an interview with FoxNews.com, Bunch said he works as news reporter, blogger and editor. "I do it all," he said. When asked about his relationship with Media Matters, Bunch said that when the group approached him to be a fellow, he told his editors he would basically be doing for Media Matters what he'd been doing on his Daily News blog since 2005.
"I've always written about the media, criticizing the media a lot from a progressive point of view," he said. "I think my editors are really proud to have someone writing with a point of view. I have a strong background, and I'm pretty good at identifying issues in the media. We think it's good for dialogue and for selling papers."
"The Daily News is fairly unusual, we're not that big on boundaries," said Bunch. "The new editor, Larry Platt, encourages us to be more opinionated."
Platt, who took the helm early this year, outlined his plans for the newspaper in a staff memo on Jan. 31:
"We will continue to report the hell out of our city, in keeping with the highest standards of accuracy and fairness, but you should also not be afraid to have a point of view about what you report. Our pages should never be home to 'he said/she said' neutrality. Instead, you will be explicit adjudicators of factual disputes, and you'll be free to draw conclusions from your reporting."
FoxNews.com was told Platt was out sick on Wednesday. The paper's spokesman, Mark Block, did not immediately return email and phone requests for comment.
On his Twitter profile, Bunch describes himself as "Author, The Backlash, 8/31 -- also Phila. Daily News and senior fellow Media Matters."
In "The Backlash: Right-Wing Radicals, High-Def Hucksters and Paranoid Politics in the Age of Obama," Bunch argues that "events such as the election of America's first African-American president, the economic recession, the rise of social networking, and the phenomenon of Glenn Beck have created a dangerous political moment that poses legitimate risks to democracy in America," according to the inside flap of the book.
Bunch also wrote the 2009 book, "Tear Down This Myth: How the Reagan Legacy Has Distorted Our Politics and Haunts Our Future."
In a post to his blog on Sept. 28, Bunch wrote that in addition to being an opinion writer, he also fills in shifts as the Daily News' night editorial editor.
The Daily News this week heavily promoted Bunch's front page article on Occupy Wall Street on its Twitter and Facebook pages—but did not mention his association with Media Matters or his vocal support of the protesters.
On its Facebook page, the newspaper posted:
"Will Bunch writes that Occupy Wall Street 'has slowly caught the attention of the nation's media and re-energized liberals angered by the tea party but disappointed in President Obama.' It caught our attention: It's today's Daily News cover story. As organizers prepare for Occupy Philadelphia, what do you think about the movement?"
The newspaper's Twitter feed linked to Bunch's Twitter feed, where readers could find his earlier tweets from that day, including this retweet of a Media Matters (@mmfa) post:
"This! RT @mmfa Attention Media: #OccupyWallStreet is a 'populist' movement. The Tea Party is not," linking to a Media Matters blog post that criticizes the Tea Party and its supporters.