New York public school parents demand names of teachers who backed pedophile colleague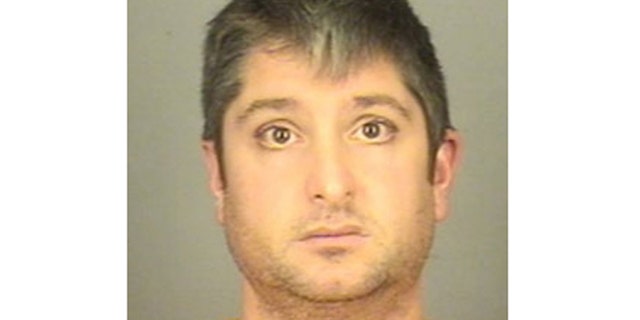 Twenty-two teachers at an upstate New York public school wrote letters to a judge supporting a colleague who sexually assaulted an 8-year-old boy, and parents of students in the Rochester district want those teachers' names.
The letters, some on school district stationery, were written to a judge on behalf of gym teacher Matthew LoMaglio, 37, who was convicted in November of second-degree sexual conduct against a child and endangering the welfare of a child. LoMaglio is serving four years in prison for the assaults, which took place in 2006 and 2007 and only came to light after the boy came forward as a teen.
But prosecutors say putting LoMaglio behind bars was made more difficult by a lack of cooperation from his fellow School 19 teachers. And they, as well as parents and the city's mayor, were shocked that so many teachers would stick up for LoMaglio as a judge considered his sentence.
"My daughter attends a city school, and I was appalled and shocked," Rochester Mayor Lovely Warren told FoxNews.com. "That you would have teachers defend this man, some with letters on school stationery. I find that to be a problem."
Several of the letters claimed that LoMaglio was innocent, a position he maintained throughout the trial before admitting his guilt to a counselor during the sentencing phase. But the judge in the case has so far refused to make the letters or the names of those who wrote them public.
Now the demand for the identities of the teachers as an online petition is currently making the rounds, according to EAGnews.org, which attempted to file a Freedom of Information Act request for the letters but was shot down by the Judge's office, being told that only government officials could make a request.
[pullquote]
"We believe that children in the Rochester City School District (RCSD) are in danger," reads the petition, which was started by a parent of a student in the school district.
"The lack of cooperation stifles the investigation, impedes discovery of the abuser, and lengthens the amount of time a child is in danger, until authorities uncover the abuse and intervene. As responsible parents, family members, friends, community members and concerned citizens, it is our duty to demand full justice for the child that was sexually assaulted, and to do everything we can to protect other children from being sexually abused."
The petition was started by city resident Karen Bryant, who became concerned for her child and others after finding out about the teachers' letters.
"It's upsetting, but more than that, it's fearful," Bryant said to FoxNews.com."We have 22 teachers who still support this man and sent the letters after he was convicted and admitted he was guilty."
"They [teachers] are anonymous and they are with our children for hours a day, fives days a week. That is down right scary."
Bryant adds that the vice principal of the school, Susan Hasenaur-Curtis, escaped disciplinary action despite a school mandate that all accusations of abuse need to be reported regardless whether or not the claims can be verified.
"She didn't do her job," Bryant said.
The petition has garnered nearly 300 signatures, as well a dozens of angry comments directed at both the teachers and the judge who has the letters under seal.
"Any teacher supporting this guy is a scumbag and should not be working with children," reads one comment on the petition.
"Those employed by public school systems are state-mandated reporters," reads another comment. "There should never be a time when they don't report suspected child abuse or neglect of any kind...especially at the hands of an adult in the school."
Warren adds that she has spoken to the county executive and plans to speak with the school board and superintendent to see what, if anything, can be done.
"We need to call them to accountability," she said.
School District officials told FoxNews.com they also want to know the identities of the teachers for their own internal investigation.
"We can tell you with great certainty that the City School District did not authorize any employee to write a letter supporting Mr. LoMaglio," an official told FoxNews.com by email. "The letters are part of a sealed court record, but we are working through legal channels to obtain them and simultaneously conducting an internal investigation.
"If employees used work time or resources to write such letters, or pretended to speak on behalf of the District, we will take disciplinary action."