New high-speed Florida train kills 4th person since launching service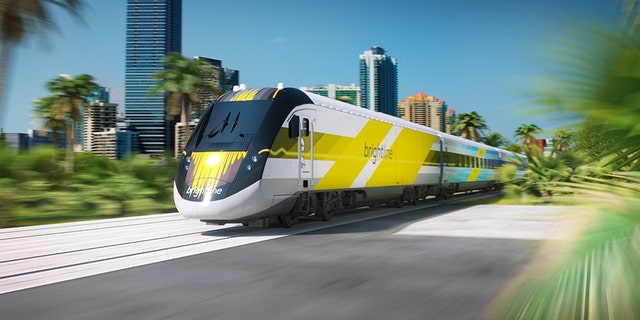 A man in Florida was hit and killed by a high-speed train on Sunday — the fourth person to die since the train's service began earlier this year, investigators said.
"At 12:47 p.m. a northbound Brightline train struck a pedestrian approximately 100 feet south of the Southeast 4th Street crossing. The male was pronounced deceased at the scene," the Delray Police Department tweeted, adding that they were seeking witnesses.
A Brightline spokesperson told Fox News via email that preliminary information suggests the death was a suicide. The company is working with local authorities in their investigation.
The private train line "offers express service connecting you to Miami, Fort Lauderdale and West Palm Beach," according to the company's website.
"From initial information gathered it appears yesterday's incident was a suicide," the company told Fox News in a statement on Monday. "Brightline continues working with the local authorities."
Sunday's victim was the fourth person to be struck and killed by a high-speed train since service began in January. Among the other deaths: a 51-year-old man on a bicycle, and a 32-year-old woman, both of whom tried and failed to beat oncoming trains after the gates had lowered, police told the Palm Beach Post.
Three other people have been hit and survived, officials said.
FLORIDA WOMAN HIT AND KILLED BY NEW HIGH-SPEED TRAIN DURING PREVIEW RUN
Patrick Goddard, Brightline's COO and president, said in January that the company was working with transportation officials to raise awareness about the train/
"We implore the public to be patient and not circumvent the safety devices in place to keep you safe," Goddard said. "Your life is worth more than waiting a few extra seconds for a train to pass."
The Associated Press contributed to this report.