Navy chief petty officer, recently granted protective order, found dead in Florida home, reports say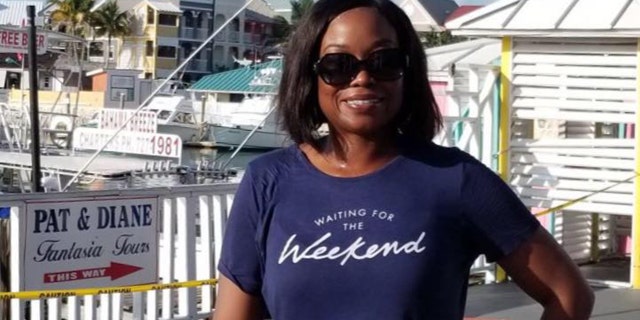 A newly promoted Navy chief petty officer -- who had recently been granted a protective order due to alleged "domestic violence" -- was reportedly discovered dead in her home Monday, and investigators say her "death was not from natural causes."
The Jacksonville Sheriff's Office has not released the name of the person found dead in a home on Jacksonville's Northside, but family members identified the person to First Coast News as 37-year-old Andrea Washington. She was a mother of three.
Deputies were called to the home for a medical emergency and found a body inside the residence, the Jacksonville Sheriff's Office said. A cause of death was not immediately released, but police said the "death was not from natural causes." There was no immediate information on any suspects.
A judge had granted the Navy chief a protective order about two weeks ago due to "domestic violence at her home," First Coast News reported.
Washington reported she was pushed, kicked and "had a gun pulled on her by a man she was living with," the media outlet reported, citing the protective order filed Sept. 4. Washington reportedly said the two argued over household bills. She was slated to appear in court on Monday.
MAN CHARGED WITH KILLING WIFE AT SEA SOUGHT TO INHERIT HER ESTATE, PROSECUTOR SAYS
Phantom McClendon, a family friend of Washington, told First Coast News that Washington was "pinned" on Friday for Navy Chief Petty Officer.
MILITARY COUPLE ESCAPING FLORENCE'S PATH GIVES BIRTH IN FLORIDA HOSPITAL
"The goal of making chief is a major accomplishment and for her to make it after all these years...and the simple fact that she can't even enjoy it. She couldn't even go to work in her freshly pressed khaki uniform," McClendon told First Coast News. "I just sent her a message on Friday right when she got pinned and told her 'I'm proud of you.'"
A request for a comment from the Jacksonville Sheriff's Office was not immediately available.