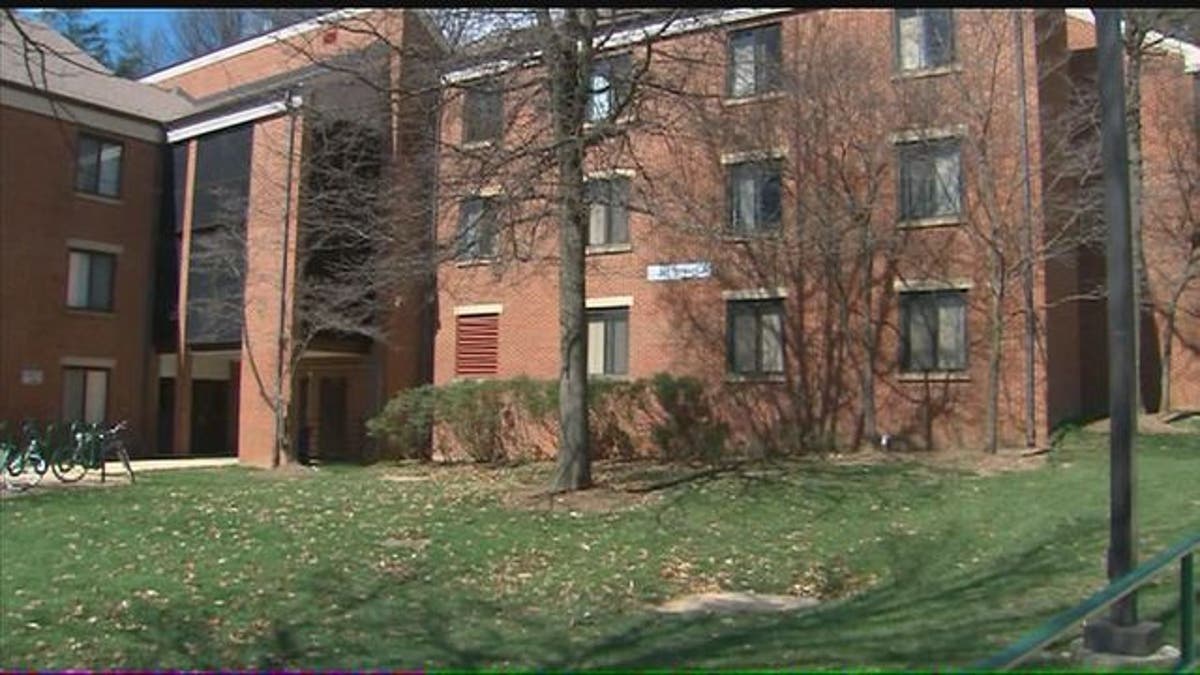 Authorities are not releasing the names of three George Mason University students who were arrested last week after a search of their dorm turned up drugs and materials that could be used for bomb making.
A "small amount" of bomb-making material was found Wednesday inside a dorm room at the Virginia school, Capt. Brian Cozby, of George Mason University's Department of Police and Public Safety, told FoxNews.com Tuesday.
The names of the adult students are not being released until investigators confirm "these individuals aren't linked to something else," Cozby said.
"There was no threat ever to that building or to the university as a whole," Cozby said.
According to court documents, George Mason University Police officers went to a room Wednesday night inside Jefferson Hall after it was reported that flames were shooting out of the window.
Search warrants say police found a leafy green substance, match books, shaved match heads, a mortar and pestle, lighter fluid, hand sanitizer, candles and a PVC pipe.
The documents say investigators reported the items could be combined to make explosives.
According to a police statement, two people were arrested on drug and alcohol-related charges; the third person was charged with possession of bomb-making materials.
While there is no evidence indicating more people were involved with the bomb-making materials, Cozby said they are withholding names of the students until that part of the investigation is complete.
"If they are connected to something else, we don't want the names out there because those people could stop what they're doing and go someplace else," he told FoxNews.com.
The three students, who were arrested on Thursday, had their hearing at the Fairfax County Courthouse and have since been released, according to police.
Students and parents took to social media Tuesday to express concern about the arrests at a school of 33,729 -- and frustration the university was not releasing more details about the probe.
"As a Mason student (albeit not an undergrad or on the Fairfax campus) I find this disturbing and troubling to say the least," one student wrote on Facebook. "I await further clarification on the bomb-making paraphenalia."
"This is definitely something we should have been made aware of whether it was an actionable threat or not. Not even an email," wrote another student.
One parent said she was thankful police caught the students, but was "very disappointed that the university did not inform students or parents about this."
"We still have not receive[d] any communication from GMU as to reassure us that our children are safe," she said.
The office of media relations declined to answer any questions about the investigation Tuesday. Melanie Baylog, the school's managing editor of strategic communications, released a statement by Thomas Longo, Interim Chief of Police, that said "there is no threat to the campus community " and "the
investigation is ongoing."
An earlier version of this story cited a George Mason University police spokesman in saying the federal Bureau of Alcohol, Tobacco, Firearms and Explosives was involved in the investigation. The spokesman has since said he made the statement in error.