NAACP leader's racial profiling claim challenged after bodycam footage released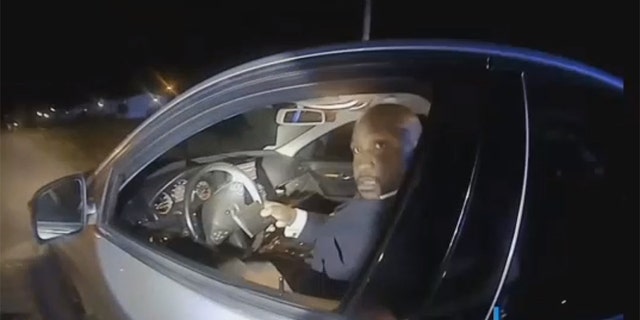 NEWYou can now listen to Fox News articles!
A South Carolina NAACP chapter president who says he was racially profiled during a traffic stop was accused of lying after police released video footage of the encounter, according to reports.
"Tonight, I was racially profiled by Timmonsville Officer CAUSE I WAS DRIVING A MERCEDES BENZ AND GOING HOME IN A NICE NEIGHBORHOOD," Timmonsville NAACP President Rev. Jerrod Moultrie said in an April 13 Facebook post, according to Fox 5 Atlanta.
"He made a comment that the officer accused him of having drugs in the car," Timmonsville Police Chief Billy Brown said, according to the station. "He said that his wife and grandchild was in the car. He asked them not to move because the officer looked as if he might shoot them or something. He also made mention that the officer continued to ask him about his neighborhood. Why was he in that neighborhood? And threaten[ed] to put him in jail in reference to something dealing with the registration to the vehicle."
Brown told the station that after reviewing the bodycam video of the stop, he determined there was nothing to Moultrie's claims.
"When I saw the video, I was shocked that someone who is supposed to be a community leader, a pastor, and head of the NAACP would just come out and tell a blatant lie," the police chief said. "It bothered me. It really bothered me, thinking about the racial unrest it could've cost in the community and it's just troubling to me that someone who held a position like that would come out and just tell a lie."
Based on the body camera footage, the officer who stopped Moultrie neither asked if he had drugs in the car nor why he was driving in the area," the Raleigh News & Observer reported.
The paper reported that the officer stopped Moultrie for making a turn without signaling.
According to the paper, Moultrie's Facebook post had been deleted.
Fox 5 quoted a local community activist as saying that he was so upset by Moultrie's claims that he went to the police department to take a look at the video.
Timothy Waters of Florence said the video just made him more upset, the station reported.
"Once I got a copy of that bodycam, it's as if he made the whole story up. And I felt like he set us back 100 years because think about all of the racial profiling cases [that] are true," Waters said.
The station quoted Moultrie as declining further comment.
Click here for more from Fox 5 Atanta.