Mystery military activity forces LAX to reroute overnight flights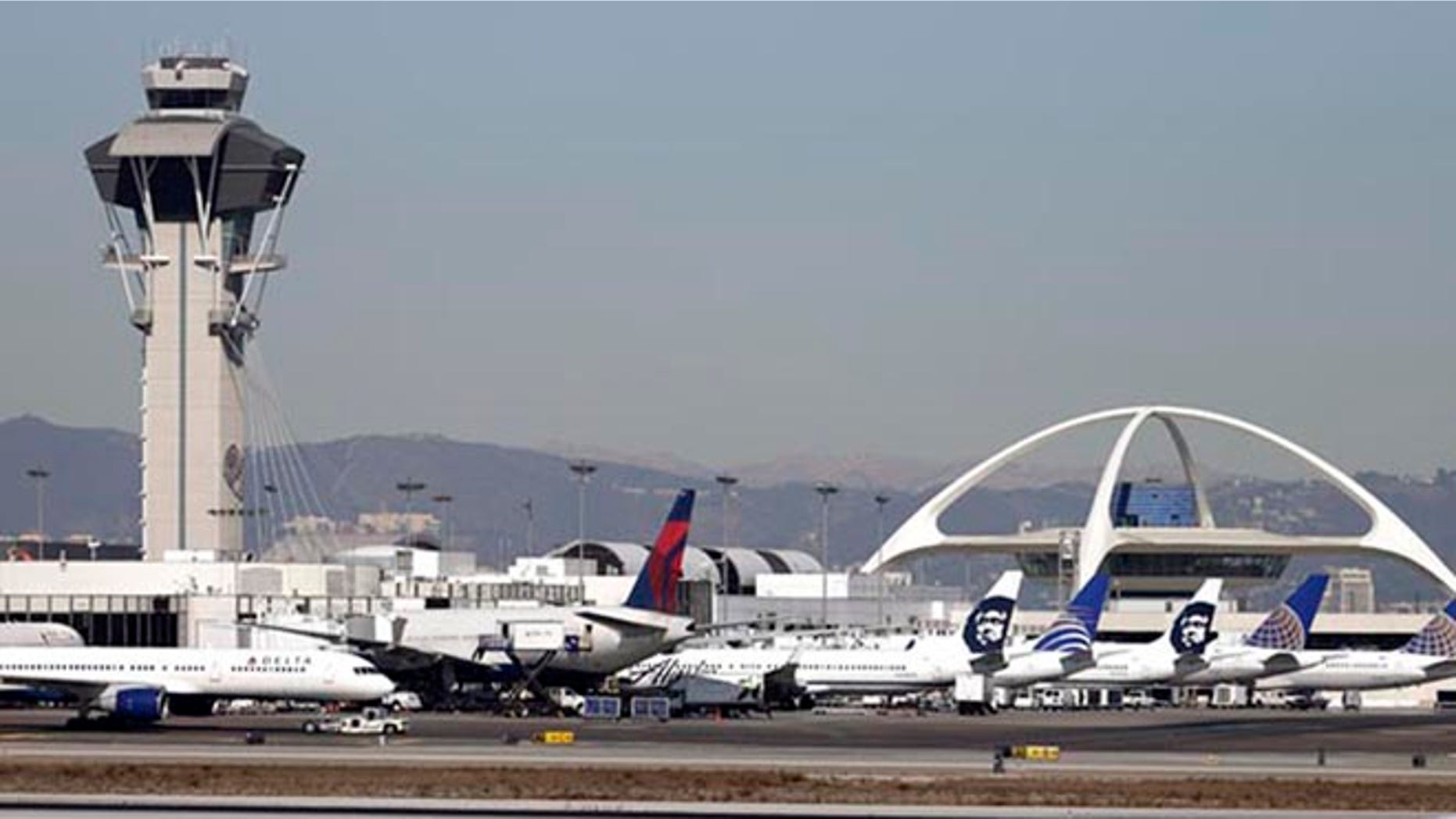 Mysterious military activity west of Los Angeles International Airport is forcing the airport--one of the nation's busiest-- to temporarily divert overnight landings and departures.
KABC-TV reported Saturday that secret military operations being conducted over the Pacific Ocean may make for noisier nights for people living in the flight path.
"We clearly understand that neighbors and communities east of the airport will experience noise and we apologize for that," LAX spokeswoman Nancy Castles said.
The military has been mum about what exactly it's doing and LAX says it's in the dark, the station reported.
LAX began deviating flights Friday after being told by the Federal Aviation Administration that military airspace west of the airport would be active for a week. The airport said the deviations would continue until Nov. 12.
Normally, LAX routes flights from midnight to 6:30 a.m. over the Pacific to reduce noise levels for nearby residents in places like Inglewood who may be sleeping at that time.
"Active military airspace will require the airport to temporarily deviate from this air traffic flow configuration and to remain in westerly operations (aircraft arriving and departing westbound) for the next seven nights," LAX said Friday.
Some Inglewood residents told the station they aren't happy about the change.
"I can imagine for the next week they're going to fly over (for) 24 hours," Cammie Butler said. "That's going to be crazy."
But Steve Devosion said he's ready to deal with it.
"If it's a military thing it's a good thing, that means they're making it safer for us so I wouldn't let it bother me," he said. "I'd be more interested in them not doing something about what's going on than them doing something about what's going on."