Murder trial to open in horrific burning death of woman, 19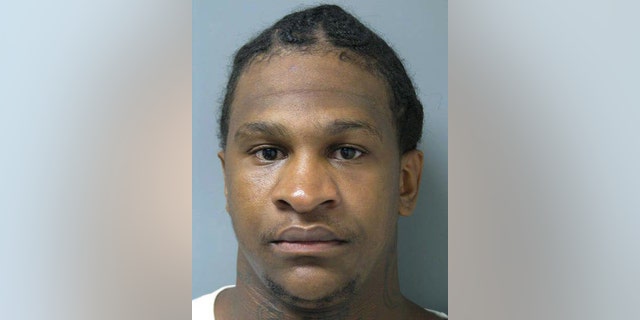 BATESVILLE, Miss. – Jessica Chambers was on fire when she was found along a back road near a north Mississippi tree farm nearly three years ago. The 19-year-old former high school cheerleader had been doused with a flammable liquid, set ablaze, and left to die beside her burning car. Now a man is set to go on trial for murder in the case.
There is no marker along the winding road where Chambers was found, no memorial to her life. But nearby, a photo of the smiling woman has been taped to a window in a house in the community of Courtland where she lived with her mother, Lisa. Her mother's message testifies to her love for her daughter, with words simply reading: "In loving memory, my angel."
When firefighters found Jessica Chambers on Dec. 6, 2014, she had burns over 98 percent of her body. Hours later, she died at a Memphis hospital, about 60 miles (95 kilometers) north of Courtland. The shocking death drew national attention amid concerns about violent crime in rural communities around the U.S.
On Monday, jury selection is set to begin in the trial of Quinton Tellis, who is charged with murder. The 29-year-old man has pleaded not guilty.
Tellis faces life in prison without parole if convicted, according to an April 18 court filing in which state prosecutors disclosed they wouldn't seek the death penalty. With trial looming in the north Mississippi city of Batesville, District Attorney John Champion of Panola County, has declined to discuss details of the case.
Tellis' lawyers also didn't return calls seeking comment.
The prosecution's assertion of what happened is expected to unfold in court.
Tellis and Chambers were friends, Champion has said. Although Champion has said he believed it was a "personal crime" and not related to drug or gang activity, 17 suspected gang members were arrested as a result the investigation. The prosecutor has not revealed to reporters what Chambers told firefighters when they found her.
Investigators were stymied early on because they received no information from "street sources," leading them to theorize that the killing was committed by one person who told no one what happened, Champion had said.
Surveillance video showed Jessica Chambers was at a gas station less than two hours before she was found. Wearing a sweater and pajama pants that looked like sweatpants, she put $14 worth of gas in her car, more than the $5 or so she usually purchased, Ali Fadhel, a clerk at the gas station, told The Associated Press in the days after her death.
"I asked her, 'Why are you putting so much gas?' She said, 'I'm going somewhere,'" Fadhel said.
On her way out, Chambers got a call on her cellphone, Fadhel said.
Authorities have said about 20,000 telephone numbers were analyzed as part of the investigation, more than 150 people were questioned, and investigators traveled to Iowa and Chattanooga, Tennessee.
Relatives have described Chambers as friendly and outgoing. She had been a cheerleader and softball player at South Panola High School.
Lisa Chambers has said her daughter liked to smile and playfully stick out her tongue at people. She was trusting of others, making her mother wonder if her outgoing personality had gotten her into trouble.
"She didn't think anybody could harm her or would want to," Lisa Chambers has said.
But as the trial approached, Lisa Chambers declined to discuss the case. But she has told reporters she spoke with her daughter by phone about an hour before she was found.
When Tellis was indicted, Champion said, investigators worked to figure out where the victim was between 6:30 p.m. and 7:30 p.m. the day she was burned and they had "absolutely filled that hour in." The 19-year-old was found shortly after 8 p.m. that night.
Tellis has prior convictions for burglary and fleeing police. He was released from prison in October 2014 — two months before Chambers' killing.
Tellis faces another murder indictment in Louisiana, where he's accused in the torture death of Meing-Chen Hsiao, a 34-year-old Taiwanese graduate student at the University of Louisiana at Monroe. That indictment alleges that Tellis probably stabbed Hsiao more than 30 times in her face and body with a knife to get her to reveal her debit card's PIN number before killing her on July 29, 2015. He was extradited to Mississippi from Louisiana in June after pleading guilty to fraudulent use of Hsiao's card.
Area resident Beth Brasher, 40, said she knows Tellis and says he "comes from a good family." Asked about the Chambers case, she said he believes Tellis is wrongly accused, but acknowledged the crime "tore up" the community.
"That girl died a horrible, horrendous death that she didn't deserve," Brasher said.