MSU health physicist accused of bestiality with basset hound: report
A Michigan State University health physicist was charged Monday on two counts of sodomy for allegedly committing bestiality, The Lansing State Journal reported.
Joseph Hattey, 51, was released from Ingham County Jail on a personal-recognizance bond following his arraignment, FOX 2 reported.
When asked by a FOX 2 reporter about the accusations as he left the jailhouse, Hattey said "I don't want to be on camera, no comment."
WARNING GRAPHIC DETAILS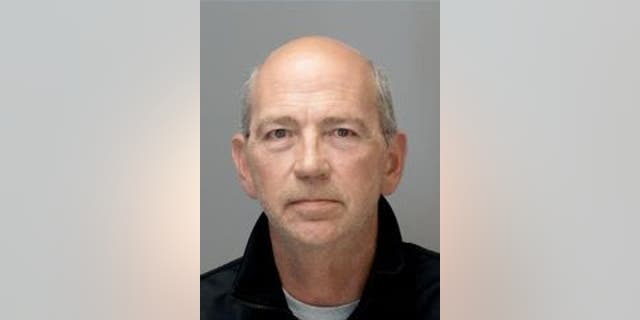 Hattey is accused of penetrating a basset hound with both hands and penis, the newspaper reported. The charges came down after a joint investigation by the Ingham County Sheriff's Office and the city's animal control.
Hattey, who has been suspended by the university since April 17, is accused of having sex with the hound for a period between January and March of this year, the station reported.
The dog is now in the custody of the city's animal control.
Hattey was suspended by the school on April 17 after it learned about a criminal investigation into the alleged acts of sodomy with a dog, the report said.
The university said in a statement that Hattey worked with the Environmental Health and Safety Unit, noting the "position does not work with students, patients or animals."
"The university has been and will continue to cooperate with law enforcement officials on this matter," Emily Guerrant, an MSU spokeswoman, said in a statement. "MSUPD is providing digital forensic support in the investigation."
Authorities and university officials said the alleged crime did not take place on campus, nor did it involve animals associated with the school.
Hattey pleaded not guilty, according to mlive.com. He is due back in court on June 14, and faces up to 15 years in prison if convicted, the station reported.
Michigan State University is still reeling from the aftermath of former team doctor Larry Nassar, who was convicted in January of numerous sex crimes. The university reached a $500 million settlement in May for the hundreds of victims who said Nassar molested them.