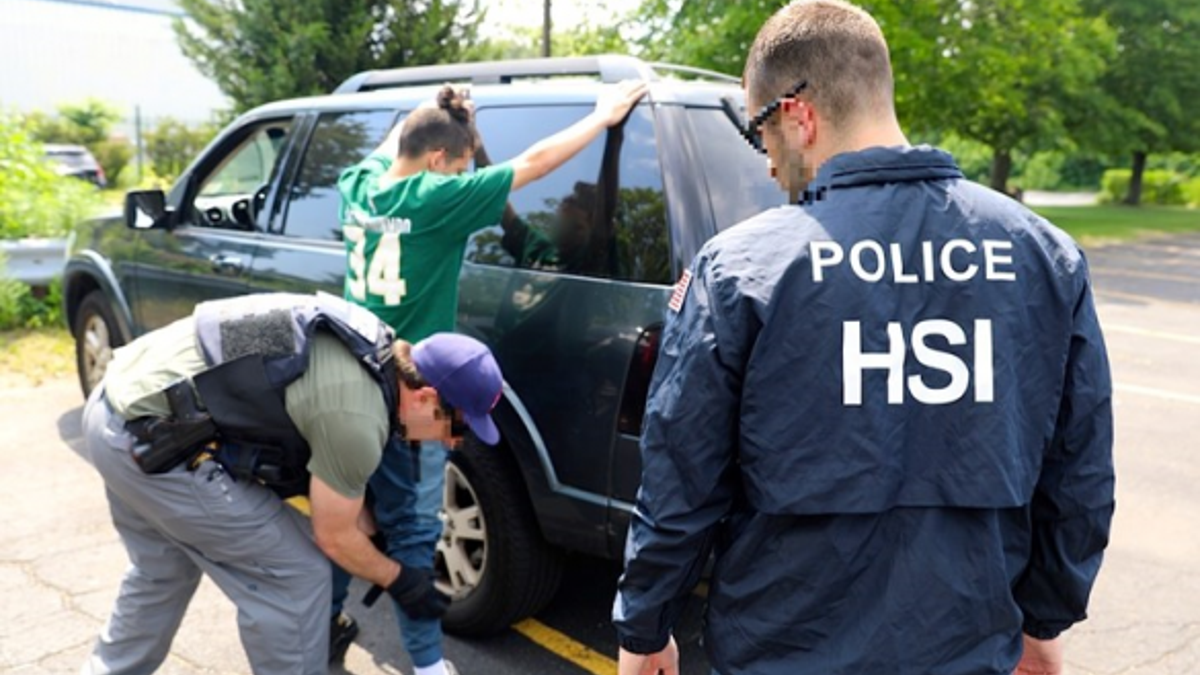 A number of suspected MS-13 gang members or affiliates have been arrested on Long Island in the past month as part of a joint effort conducted by law enforcement officials determined to eradicate gang activity in the area.
Law enforcement officials said 39 people linked to the MS-13 gang have been arrested this month as well as six others with ties to the Latin Kings and the Surenos, according to The New York Times. MS-13 has been responsible for nearly 20 killings on Long Island, many in Suffolk County's Brentwood and Central Islip communities, over the past 18 months, authorities said. Victims have included high school students.
The latest arrests are part of Operation Matador, a multi-county effort between local, state and national agencies to battle gang activity. The operation, which began in 2005, targets transnational organized crime groups by cutting off their cash flow.
NEW YORK CITY EASES SEVERITY OF LAWS AGAINST PUBLIC URINATION, DRUNKENESS
"These individuals are members of a violent street gang actively wreaking havoc in the community," Thomas R. Decker, field office director for ICE Enforcement and Removal Operations in New York, said. "This unified effort is about keeping New York citizens safe."
SPONSORS FLEE NEW YORK CITY THEATER COMPANY OVER TRUMP-KILLING SCENE
Of the 39 arrests, 33 were made in Suffolk. The suspects, all of whom are male, include 27 nationals from El Salvador, 11 from Honduras, 5 from Mexico and 2 from Guatemala.
Authorities said 12 of the suspected MS-13 members crossed the border as unaccompanied minors and were indoctrinated into the gang at a young age.
The Associated Press contributed to this report.