Mothers, 4 children killed in fiery wreck near Los Angeles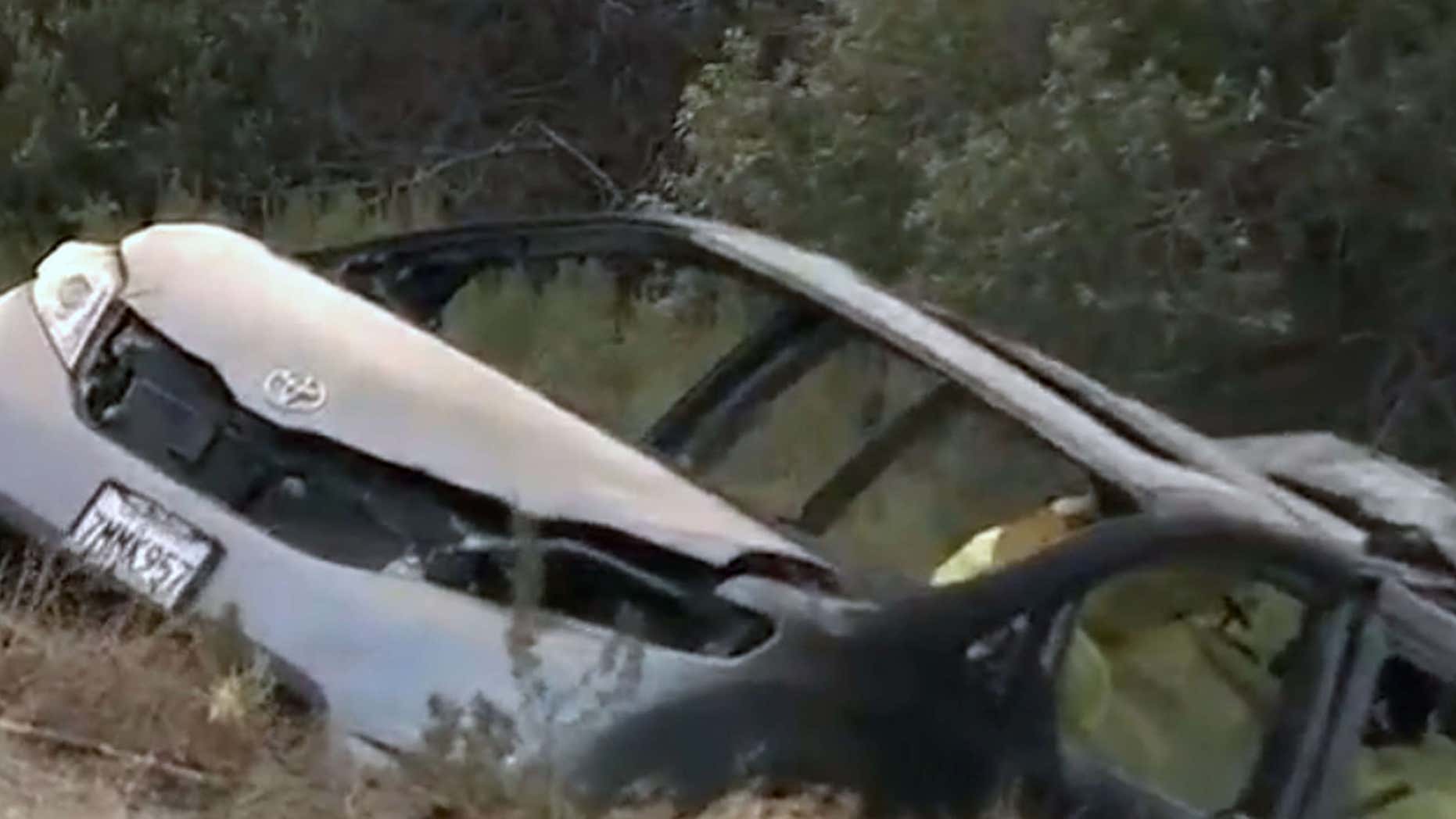 LOS ANGELES – A fiery minivan wreck in northern Los Angeles County killed two mothers and their four children early Tuesday, while the two hysterical fathers of the families were held back from the fast-moving flames.
The minivan had come to rest partially in the right-hand lane after it was involved in a minor wreck on Interstate 5 near the community of Gorman, about 65 miles north of downtown Los Angeles. A semi-truck going about 55 mph slammed into the van from behind, sending it off the road and down an embankment, where it quickly caught fire, CHP Officer Frank Romero said.
The two fathers, who were in the driver's and passenger seats at the time of the crash, suffered burns trying to save their wives and four children, Romero said.
They were identified as 34-year-old Aaron Hon Wing Ng of San Francisco and 45-year-old Wei Xiong Li of Daly City. The names and ages of their wives and children weren't released.
Though the accident was under investigation, Romero said the impact of the crash would have been most severe in the back of the van and could have killed some of the passengers before the fire.
The impact in the back also is likely the reason the men were able to escape from the front, he said.
He said the sliding door on the driver's side of the van was jammed, but Li and Ng were able to open the sliding door on the passenger side.
"By the time they were able to open that door the flames were already overtaking the vehicle," Romero said.
The semi driver and two CHP officers who already had been on their way to the scene also scrambled to help save the families. The officers were singed on their arms and heads, according to CHP.
The fire was burning far too fast and hot for fire extinguishers or life-saving efforts to work, Romero said.
The CHP officers had to hold Li and Ng back from the van, he said.
"It's absolutely horrible," Romero said. "I can't imagine."
CHP Officer Dan Williams, who held the fathers back with his partner, told reporters at the scene that they arrived to see the van catch fire.
He said his partner tried to get through a door, but "the flames came at him, he had to back out."
"Words can't describe it," Williams said. "It was very horrific seeing them try to get their families out, us trying to help get their families out."
His partner, Jeff Burdick, said it was hard to pull Li and Ng away from the fire.
"We just held them," Burdick said. "That's all we could do."
Li and Ng were flown to a hospital and were listed in serious condition by Tuesday evening.