Mother pleads guilty in savage death of tortured California boy, 8; expected to get life in prison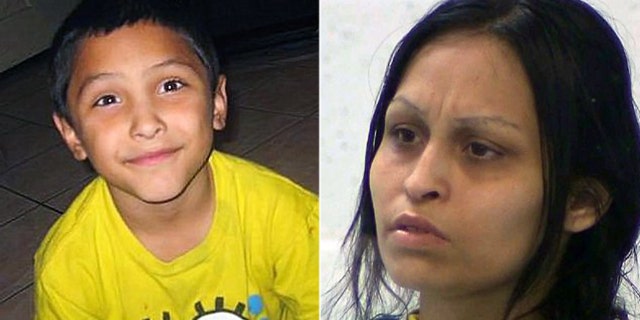 The mother of an 8-year-old California boy who was routinely beaten, starved and tortured until he died has pleaded guilty to a murder charge.
City News Service reported Thursday that, under the terms of a plea agreement, Pearl Fernandez is expected to be sentenced to life in prison without the possibility of parole for the 2013 death of Gabriel Fernandez.
The 34-year-old Fernandez pleaded guilty to first-degree murder and admitted a special-circumstance allegation of murder involving torture. Sentencing is set for June 7.
Fernandez's boyfriend, Isauro Aguirre, was convicted last year of the same charge. Jurors recommended the death penalty for when he is sentenced on March 8.
During Aguirre's trial, according to Fox 11, prosecutors told jurors that Gabriel was beaten, shot with a BB gun, forced to eat cat feces and sleep while gagged and bound inside a small cabinet. Deputy District Attorney Jonathan Hatami called Aguirre an "evil" man who "liked torturing" the boy, according to Fox 11, and did so methodically for months before the child's death.
Aguirre hated Gabriel because he thought the boy was queer, according to the prosecutor. "What type of man would do that?" Hatami asked, as Fox News previously reported. "Not a man with any goodness in him."
Aguirre's public defender, John Alan, said during his client's trial that Aguirre's violent actions were "at least, in part, intersected with Pearl's."
She was "violent, abusive and neglected her children even before she met Isauro. Even her own family considered her a danger to her children," Alan said.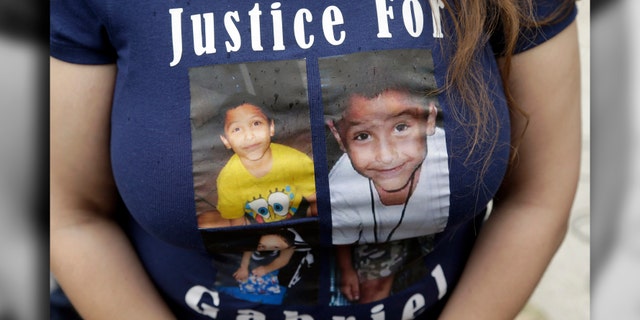 Prosecutors also allege that two former Los Angeles County social workers — Stephanie Rodriguez and Patricia Clement — and supervisors Kevin Bom and Gregory Merritt were negligent in the boy's case, and charges of child abuse and records falsification have been filed against them.
It was not immediately known when those trials would begin, according to KTLA.
The Associated Press contributed to this report.