Mother, boyfriend arrested after 3 children left in California desert as punishment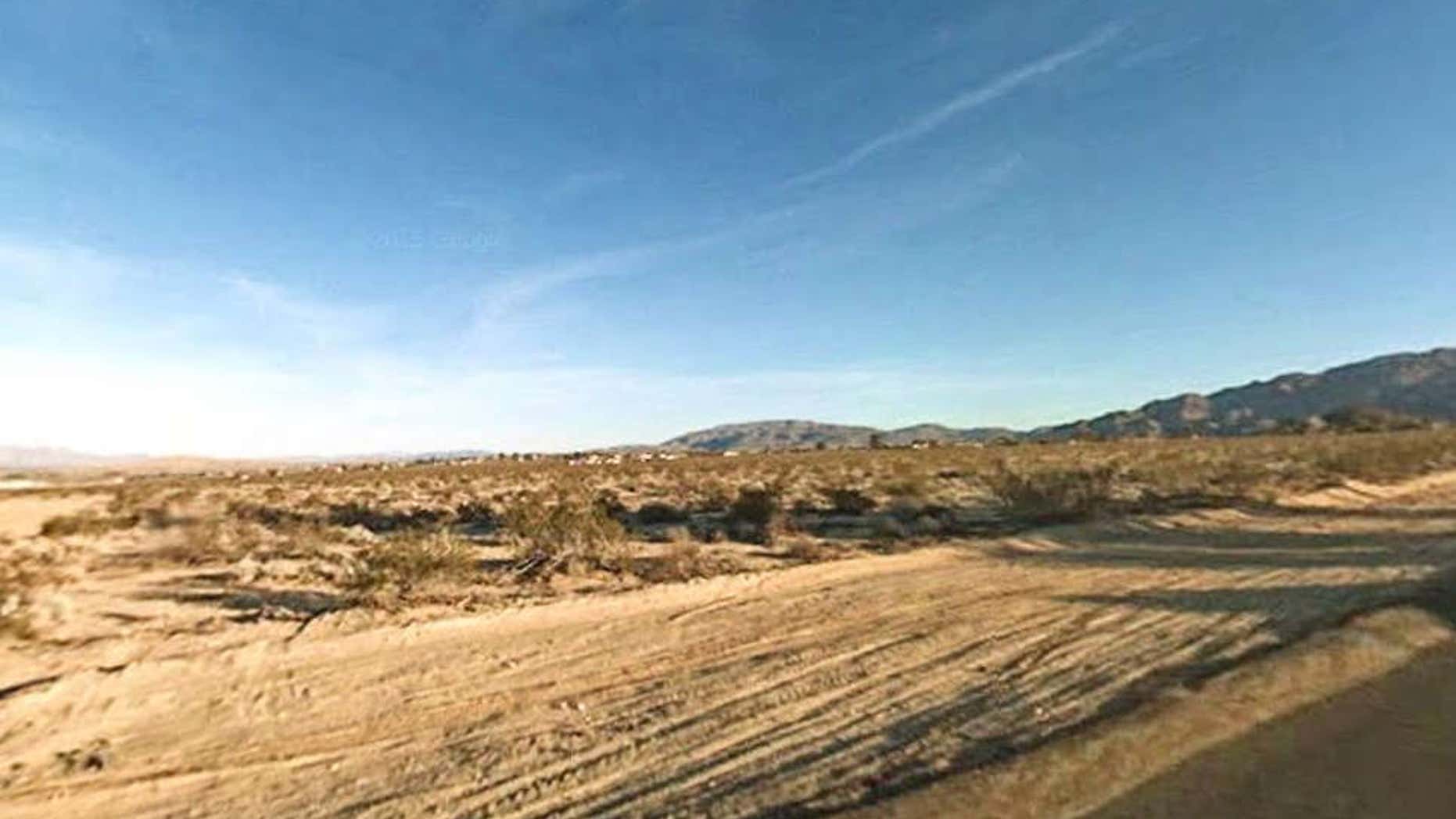 A Southern California mother and her boyfriend were arrested Wednesday after left three young children alone in the desert without water as temperatures nearly reached 100 degrees, officials said.
According to the Desert Sun, San Bernardino County Sheriff's Department said a 7-year-old girl and two boys ages 6 and 5 were discovered in the desert in Twentynine Palms at around 11:20 a.m. Sheriff's spokeswoman Cynthia Bachman said the parents were located just "down the road from the children."
The children had been in the desert for about 45 minutes before a resident alerted authorities. The temperatures at that time were between 95 and 100 degrees. Temperatures would reach 104 during the day, meteorologist Todd Lericos told the paper.
Officials haven't determine why they were being punished. The kids didn't need medical treatment when they were found.
Bachman described the family as "local transients" and that the children had been living in a car with their mother, 34-year-old Mary Bell, and her boyfriend, 29-year-old Gary Cassle.
The pair was arrested on suspicion of child abuse and are being held at the Morongo Basin Jail in lieu of $100,000 bail. It's unclear whether family services took custody of the children.
Click for more from the Desert Sun.