Morning brief: Trump's revised travel order takes on the 9th Circuit
TRUMP'S TRAVEL BAN HITS THE 9TH CIRCUIT
The latest legal showdown over President Trump's revised executive order targeting refugees and nationals from six predominately Muslim countries hits a Seattle appellate courtroom Monday morning. The key issue before a three-judge panel is whether the president's comments before he took office – suggesting he would ban Muslims from entering the country -- provides sufficient legal grounds to rule his order unconstitutional. The order would temporarily halt refugees from Iran, Libya, Somalia, Sudan, Syria and Yemen from entering the country. It also freezes refugee admissions so intelligence and security officials can review existing admission procedures.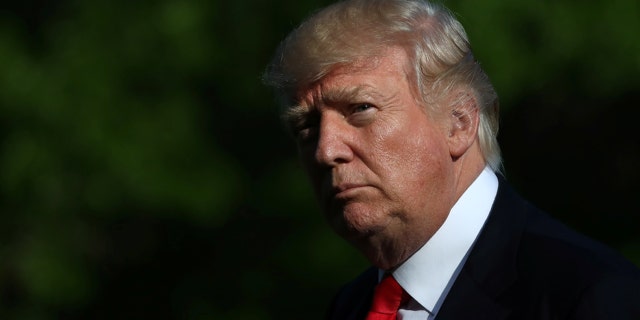 BILL CLINTON-APPOINTED JUDGES TO DECIDE HAWAII APPEAL
TRUMP REPORTEDLY MULLING STAFF SHAKEUP
NORTH KOREA: RECENTLY LAUNCHED MISSILE CAN CARRY NUCLEAR WARHEAD
North Korea said Monday that the medium-range strategic missile it tested over the weekend is capable of carrying a nuclear warhead. According to state media, the Hwasong-12, launched early Sunday Korea time, was "capable of carrying a large-size heavy nuclear warhead." North Korean dictator Kim Jong Un was said to have witnessed the test and "hugged officials in the field of rocket research, saying that they worked hard to achieve a great thing," the report said.
WHITE HOUSE: NORTH KOREA HAS BEEN 'FLAGRANT MENACE FOR FAR TOO LONG'
DIPLOMAT: NORTH KOREA OPEN TO US TALKS UNDER RIGHT CONDITIONS
FORMER ADVISER: MCCONNELL THINKS GARLAND AS FBI DIRECTOR IS A 'FANTASTIC IDEA'
Senate Majority Leader Mitch McConnell is behind the idea of Judge Merrick Garland, whose Supreme Court nomination McConnell squashed, becoming the next FBI director, Josh Holmes, a former adviser to the Kentucky senator said in a televised interview on "Fox News Sunday." Garland was former President Barack Obama's nominee to replace conservative Justice Antonin Scalia, who died in 2016.
CLAPPER: GOVERNMENT 'UNDER ASSAULT' BY TRUMP AFTER COMEY FIRING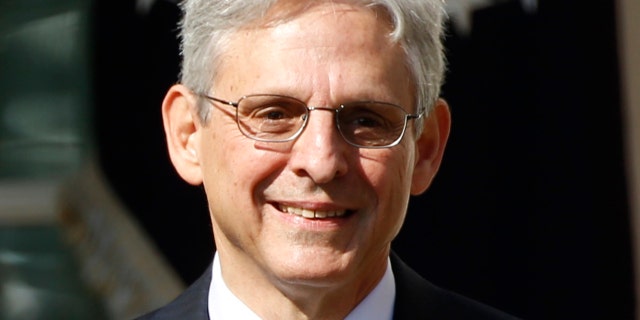 WARNER: TRUMP FIRING COMEY HAS 'APPEARANCE' OF QUASHING FBI'S RUSSIA PROBE
TRUMP REPORTEDLY ORDERED EMERGENCY MEETING AFTER MASSIVE CYBERATTACK
President Trump reportedly ordered an emergency meeting over the weekend after an unprecedented cyberattack hit at least 100,000 organizations in 150 countries. Senior security staffers with Homeland Security, the FBI and the National Security Agency met on Friday and Saturday in the White House to assess the threat from the "ransomware" attack, Reuters reported. The attack that began Friday is believed to be the biggest online extortion attack ever recorded, spreading chaos by locking computers that run Britain's hospital network, Germany's national railway and scores of other companies, factories and government agencies worldwide.
WATCH: MASSIVE GLOBAL CYBERATTACK MAY BECOME LARGER
MORE VICTIMS EXPECTED IN CYBERATTACK AS USERS LOG ON MONDAY
JETER'S BIG NIGHT
In front of a packed house at Yankee Stadium, the franchise honored Derek Jeter by retiring his iconic No. 2. No other Yankee will ever wear the number. Jeter is three years removed from officially retiring from baseball. He was the Yankee captain for his final 12 seasons. Among his accolades, Jeter won five World Series titles, owned a .310 batting average and holds the franchise-record for career hits with 3,465. He is the 22nd player to have his number retired in the Bronx.
JETER-BUSH HAVE CASH-RAISING WOES FOR MARLINS BID, ROMNEY GROUP GRABS UPPERHAND
COMING UP ON FNC
10:30 a.m. ET: Kansas Secretary of State Kris Kobach, R-Kan., joins "America's Newsroom."
11:00 a.m. ET: President Trump delivers remarks at the 36th Annual National Peace Officers' Memorial Service. Watch live on Fox News and FoxNews.com.
12:30 p.m. ET: Hearing on Trump travel ban executive order in Seattle begins. Watch on FoxNews.com.
1:30 p.m. ET: President Trump welcomes the Crown Prince of Abu Dhabi.
1:30 p.m. ET: Press Secretary Sean Spicer holds a press briefing. Watch live on Fox News and FoxNews.com.
FOX BUSINESS TODAY
CHINA TRADE DEAL: COMMERCE SECRETARY ROSS BREAKS IT DOWN
U.S. Commerce Secretary Wilbur Ross said Sunday the most important parts of the new U.S. trade agreement with China are the deals on beef and liquefied natural gas (LNG).
COMING UP ON FBN
6:00 a.m. ET: Paul Viollis, cyber security adviser and CEO of Viollis Group International, joins "Mornings with Maria."
4:00 p.m. ET: Anthony Wood, Roku CEO, will be on "After the Bell."