Mom, aunt of teen suspect in Georgia baby shooting arrested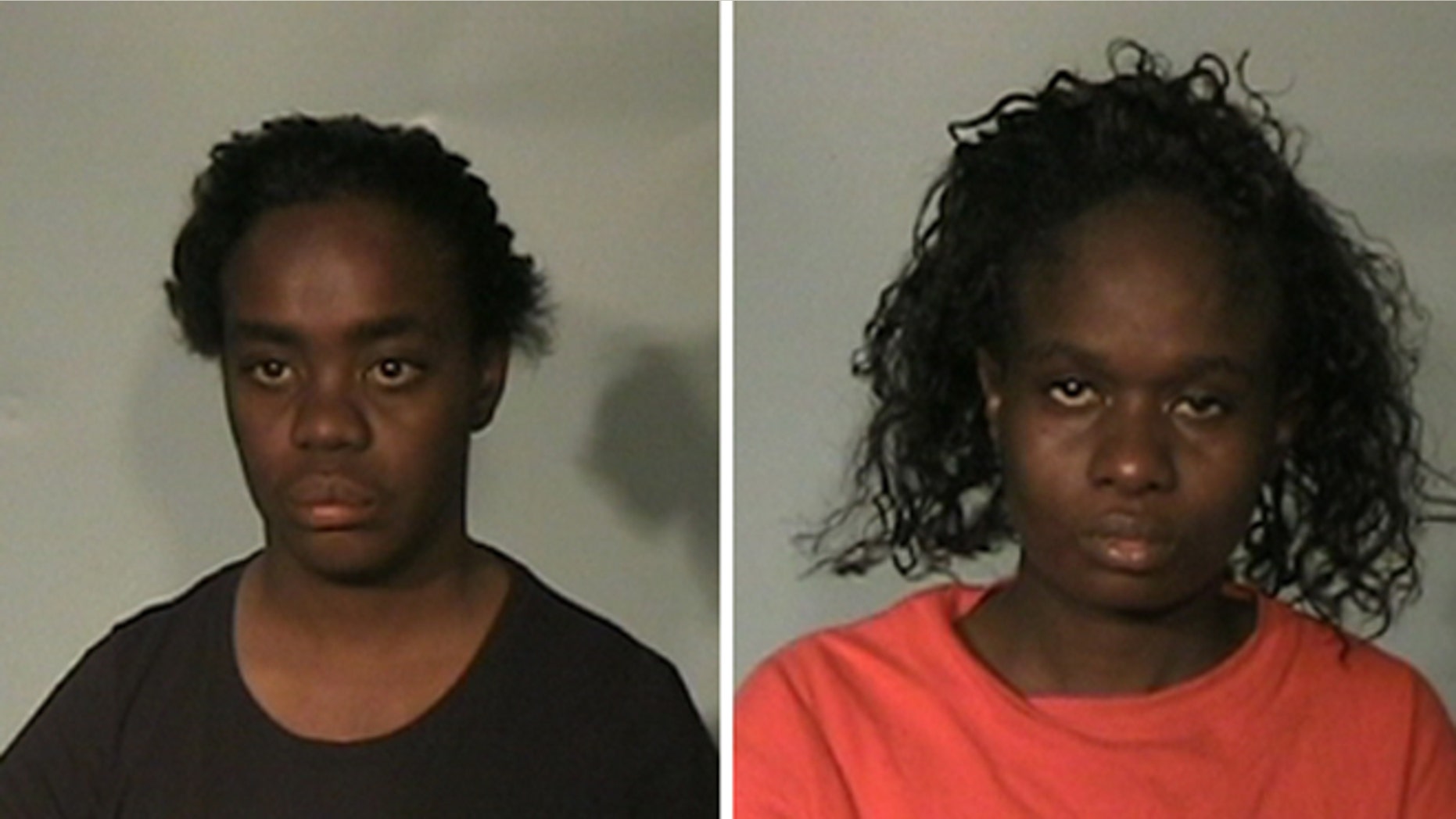 SAVANNAH, Ga. – The mother and aunt of a Georgia teen suspected of fatally shooting a baby in the face after his mother refused to hand over money were arrested on charges that they lied to authorities, police said Tuesday.
The baby's mother, Sherry West, has said she and her baby were walking home Thursday when they were approached by two youths asking for money. She said she told them she had none, and one teen drew a handgun and asked: "Do you want me to shoot your baby?"
She said the gunman shot her in the leg, and another bullet grazed her left ear, before he shot her baby in the face. West and the boy's father had just celebrated Antonio's first birthday in February.
West identified 17-year-old De'Marquise Elkins as the shooter. He is jailed in Georgia on murder charges.
After the arrests of Elkins' mother and aunt, both women gave police information that helped lead investigators to a small pond where they found a handgun, Glynn County police Chief Matt Doering said. He said the gun was being tested to determine whether it could be matched to the killing.
Elkins' mother, 36-year-old Karimah Elkins, and his aunt, 33-year-old Katrina Elkins, were booked Tuesday morning on charges of making false statements to police, a misdemeanor. Jail records show both women were released after posting bond.
Doering would not say what false statements either woman made. The suspect's aunt told The Associated Press after his arrest that her nephew couldn't be the killer because he was at her house for breakfast Thursday morning and then ran errands with her family when the baby and his mother were shot.
The aunt was booked at the jail under the name Katrina Elkins.
"He was with us the whole time," the aunt told The AP on Saturday, and she said she gave police the same account. "There is no doubt in my mind that he is innocent."
Nobody answered calls to Katrina Elkins' home phone or cellphone Tuesday.
Police also arrested 15-year-old Dominique Lang on murder charges. Lang still needed an attorney appointed to defend him when he made his first appearance before a judge Monday.
Kevin Gough, a public defender representing De'Marquise Elkins, said he is "absolutely, 1,000 percent not guilty."