Mom arrested after newborn, 2-year-old sister found dead in rural Missouri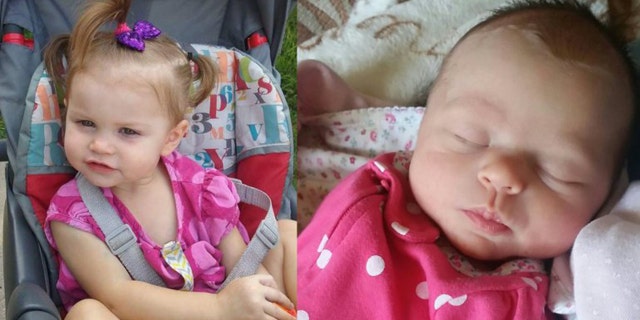 A 7-week-old girl and her 2-year-old sister were found dead under mysterious circumstances Wednesday in rural Missouri -- and now their mother has reportedly been arrested for domestic assault.
The deaths of Goodknight Ribando, the newborn, and Ireland Ribando, the 2-year-old, occurred in Clay County, FOX4 KC reported.
The station reported the girls' mother, Jenna Boedecker Ribando, was arrested later the same day. She found the sisters outside the home and unable to breathe.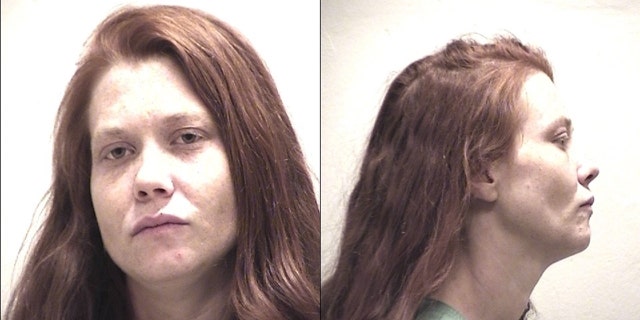 Though authorities haven't yet released a cause of death, the station said officials have seized the mother's jeep Thursday as evidence.
Ribando is accused of throwing a brick at her husband and crashing an SUV into a pickup truck during an argument around 11 p.m. Tuesday, the station reported.
Detectives learned of the alleged assault after interviewing the husband, Joe Ribando about his daughters' deaths, FOX4 KC reported. He said he woke up at his mother's house Wednesday after spending the night there.
His mother, Teresa Bailey, told FOX4 she will miss her granddaughters.
"I won't be able to watch them develop and grow into beautiful young women," she said. "That's been taken from me."
The Kansas City Star reported police initially said they didn't suspect foul play. But on Thursday the Clay County Sheriff's Office said it had requested the assistance of an investigative squad made up of experience criminal investigators from area agencies.
A GoFundMe page has been created to raise money to bury Goodknight and Ireland.