Mob of 10 mugs passenger on San Francisco streetcar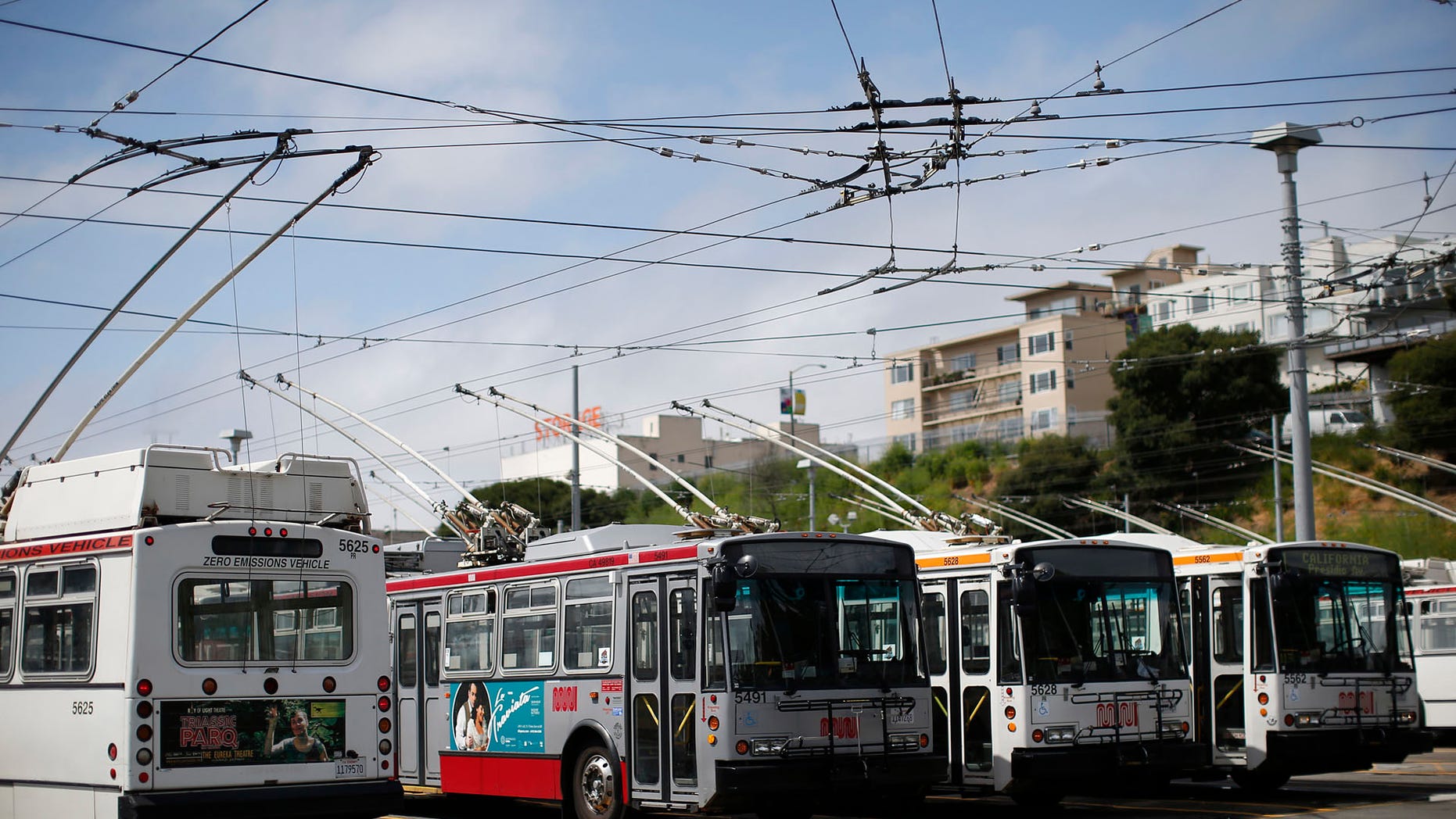 California cops were searching for a mob of nearly a dozen people who mugged a man on a San Francisco streetcar on Monday evening.
"If you can just imagine, in a split moment, a crowd of people come up on you and then grabs your stuff. It's hard to establish all those details when everything is just rushed right upon you," San Francisco Police Officer Robert Rueca said.
ICE HIRING 10 THOUSAND AGENTS IN SANCTUARY CITIES
Officer Rueca said the victim, a 27-year-old man, boarded a Muni bus and got into an argument with one person in a large group, KRON reported.
The man then got off the bus and boarded another to avoid conflict as 10 people, including the person involved in the verbal argument, followed him.
Once on the bus, the group of 10 people attacked the man, stole his cell phone, and fled.
CONSTRUCTION WORKER'S 'SPIDER-SENSE' SAVES AMBER ALERT BABY IN CALIFORNIA
One of the suspects was described as an 18-year-old male and the others ranged in age from 15-25, SF Gate reported.
No injuries were reported and no arrests have been made. The San Francisco Police Department is working to obtain surveillance footage of the incident from the Muni bus.