Missouri teen allegedly abducted friend's 10-year-old sister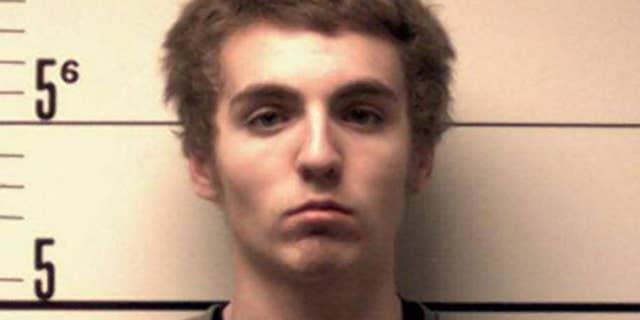 A Missouri high school student obsessed over his friend's 10-year-old sister abducted her from her home Thursday and planned to rape her, police said.
Authorities rescued the girl about 35 minutes later with nothing more than bruises, her 18-year-old brother told the St. Louis Post-Dispatch.
John Thomas Classen, 17, was charged with child kidnapping, burglary and two counts of child abuse. His bail was set at $1.5 million.
The abductor and the girl's brother had been friends for about five years and were classmates at the high school they both attended.
The brother told the St. Louis Post-Dispatch his friend sent the girl a message over social media saying that she was cute and he loved her.
Although the brother said he took it with the "best intentions," court documents show that Classen had other ideas. Classen planned to take the girl from her home and force her to come with him.
Classen wrote a list of intentions in his cellphone from the location of a hideout to how he was going to abduct the girl.
Police say Classen broke into the girl's home at 12:40 a.m. that he deliberately unlocked two days ago when he was visiting. He waited in the basement for the girl to go to sleep.
Her brother woke up to his mother screaming about her daughter being kidnapped. Soon after, the mother saw the teen and her daughter behind the house and called 911.
Classen let the girl out by a wooded area and drove off. He was arrested at a police check point.