Milwaukee bus driver helps lost girl wandering the streets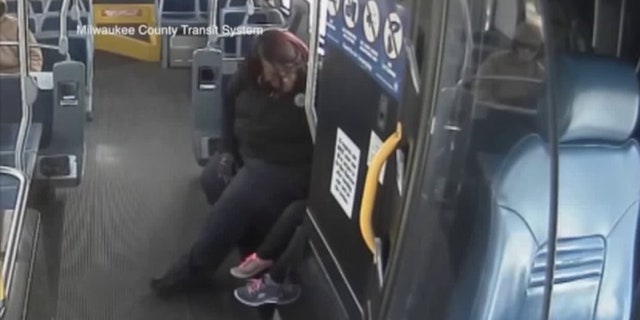 A Milwaukee County Transit System (MCTS) bus driver saves the day after a lost child is found wandering the streets. The entire thing was captured on camera.
The driver, Tiffani Lee, spotted the girl with two different shoes on and knew something was wrong. She sprung into action to help.
DRAMATIC WASHINGTON PLANE CRASH CAUGHT ON CAMERA
"She was walking by herself and she had on one flip flop and one tennis shoe," said Lee.
The temperature outside was in the 40s. The girl's parents, nowhere to be found.
"She told me she was on her way to the store. I think I interrupted her but needless to say I think she needed help," Lee said.
Lee says it was instincts that kicked in.
TERRIFYING RESCUE OF TEXAS TODDLER, BABY CAUGHT IN DRAMATIC VIDEO
"I'm a parent, so I knew no parent would let their children out in that kind of weather," said Lee.
Lee is seen on video calming the girl as West Allis police are called.
"She calmed down because we got to talking about nail polish. She had on pink and I had on Easter purple," said Lee.