Michigan man shot, killed at 1-year-old's birthday party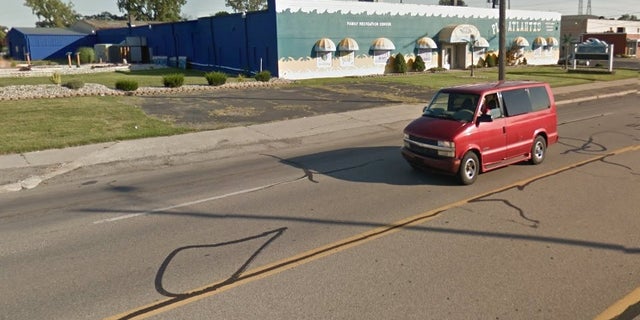 NEWYou can now listen to Fox News articles!
A fight that broke out near a 1-year-old's birthday party left a 45-year-old man dead from a gunshot wound at a family entertainment center outside Detroit, police said Saturday.
Cops said the shooter was still at large after the victim took a bullet to the head, The News-Herald reports.
Two separate parties were going on at the Play Atlantis facility in Melvindale Saturday night. Witnesses said the fight involved one man from each party, though the details of the argument were unclear. Police did not identify the suspect or victim.
The gunman reportedly left the building after the fight initially broke out, then returned with his gun and shot the second man, sparking panic as guests rushed outside to safety.
Police described the shooter as a black man in his early to mid-20s, 5 feet 9 inches tall and weighing 170 to 190 pounds.
Melvindale is approximately 10 miles southwest of Detroit.