Michigan bald eagle shot and killed, reward offered for culprit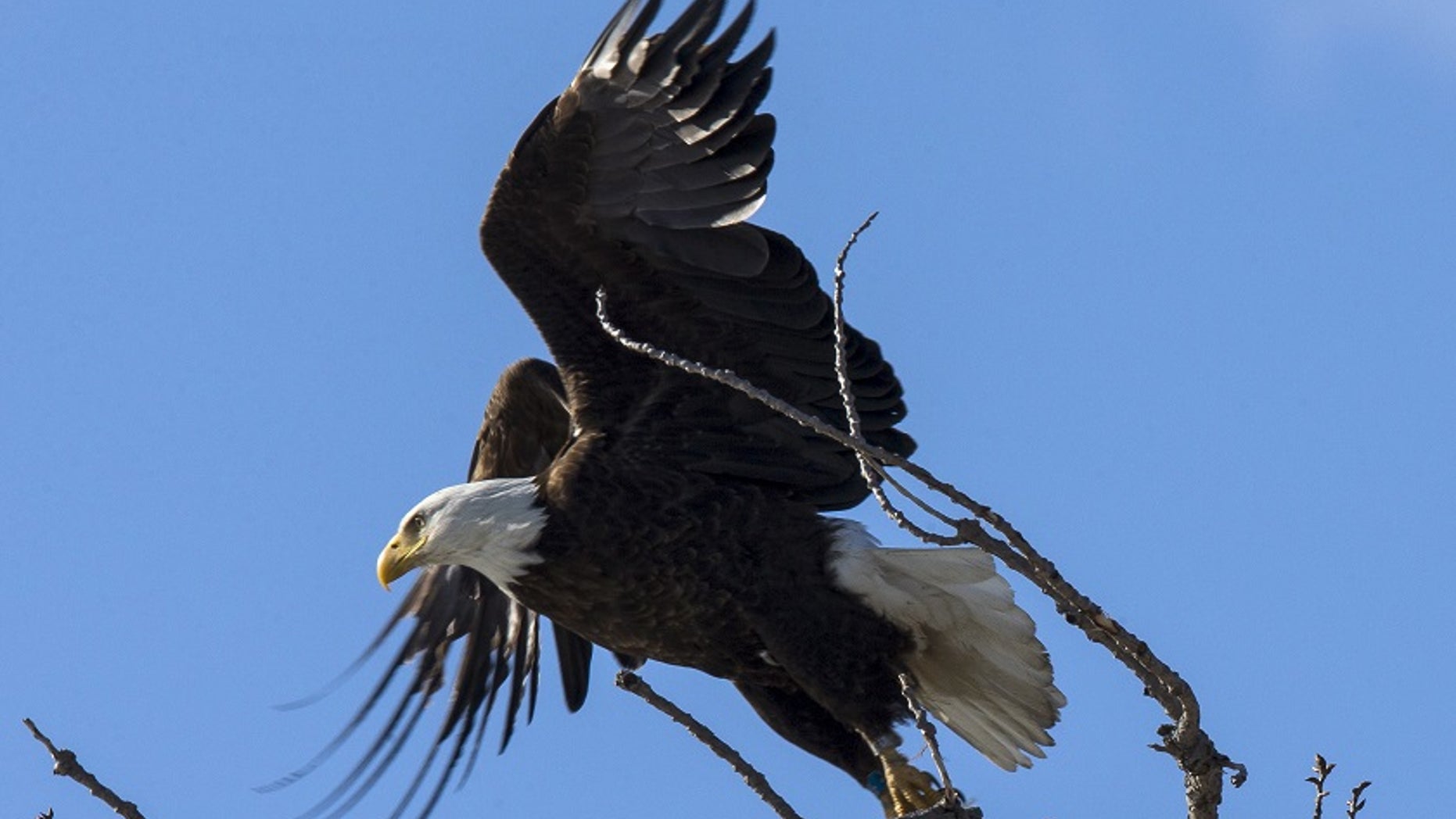 An American Bald Eagle was shot and killed in Michigan last month, the state's Department of Natural Resources said.
The eagle was found in a tree in Grant Township on March 1, 9&10 News in Michigan reported.
The culprit has not been identified. But to help authorities find the suspected poacher, a group of local sportsmen are offering a $400 reward "for any information leading to the arrest and conviction of the person that's responsible," the news station said.
Bald eagles are federally protected; anyone who wounds, traps or kills the bird can face hefty fines and prison time. For instance, one Virginia man was fined $100,000 after he pleaded guilty last summer to killing a bald eagle because he was "upset it had been hunting and taking fish from a pond located on his property," ABC News reported at the time.
A spokesperson for the Michigan Department of Natural Resources was not available for comment when contacted by Fox News on Tuesday.