Massachusetts trooper rescues wandering dog with deer jerky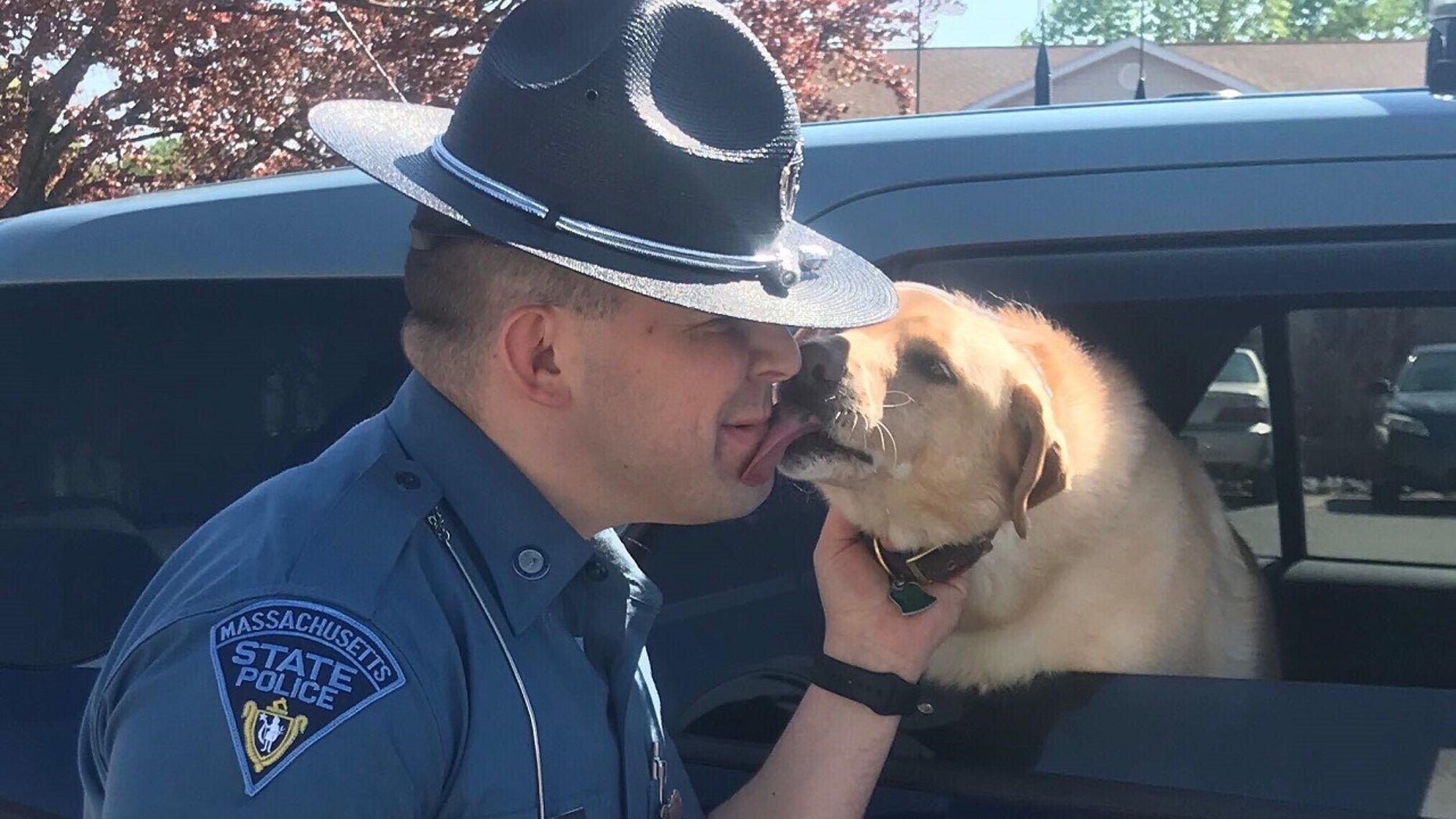 A state trooper gave one dog something to chew on this week.
Massachusetts State Police described an incident involving a wandering dog in a Facebook post on Wednesday.
"This morning, several motorists called to report a loose dog running down the middle of I-190 in Worcester," it said.
Trooper Nick D'Angelo responded and "found several motorists stopped attempting to capture the dog, to no avail," the post explained.
CUTE KITTENS REPORTEDLY FREED FROM FLORIDA DETECTIVE'S CAR
D'Angelo, however, was able to rescue the canine.
State police revealed that he "had brought some homemade deer jerky, and lured the dog to safety, who seemed very grateful for the morning snack!"
The Facebook post, which came with several photos, said that Dozier the dog has since been reunited with his owner.
The Associated Press contributed to this report.