Massachusetts teen accused of killing teacher charged in attack on state worker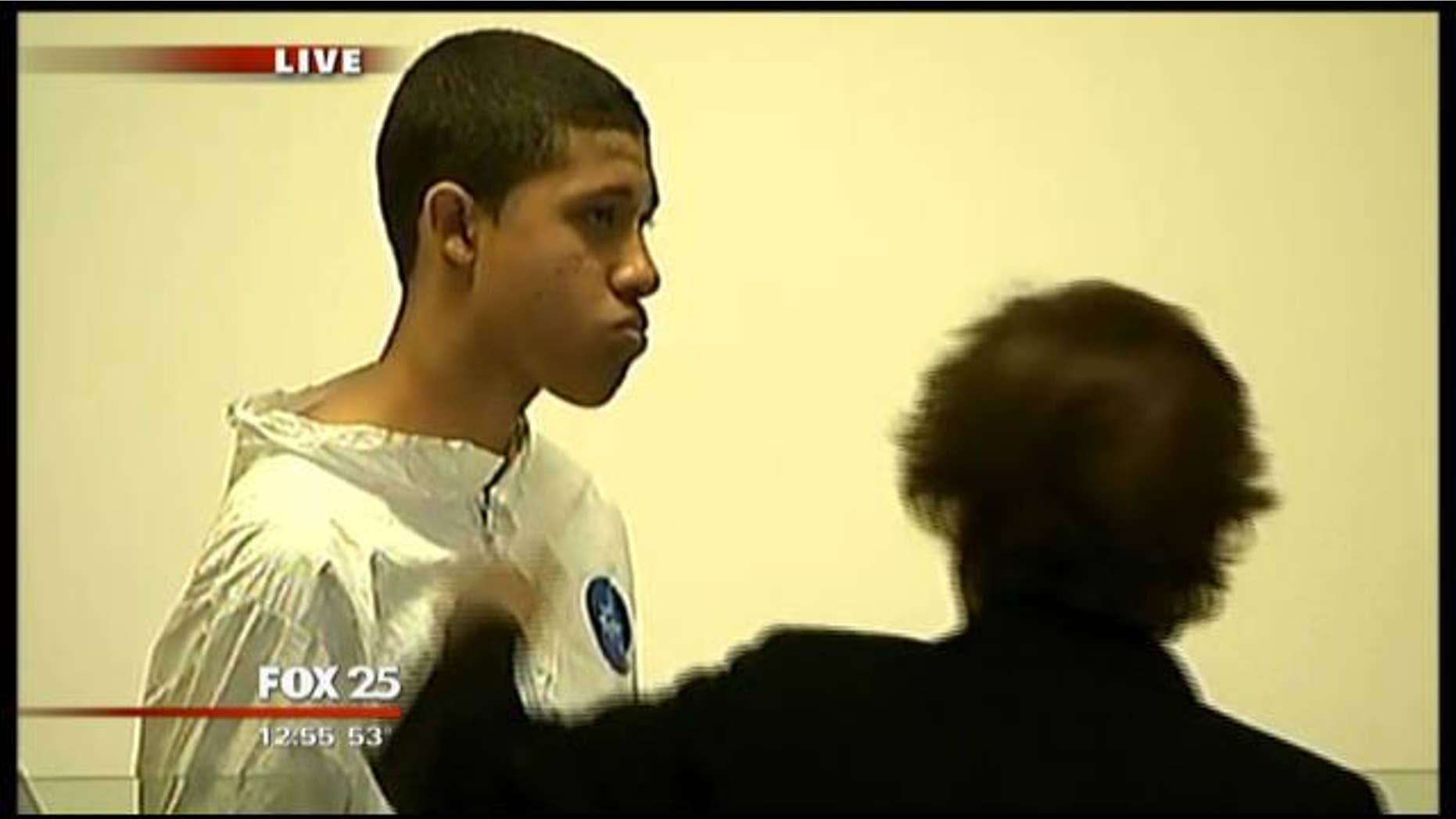 A 15-year-old Massachusetts boy accused of raping and murdering his high school math teacher was indicted by a grand jury Wednesday on charges stemming from an alleged attack on a state Department of Youth Services (DYS) worker.
Philip Chism was charged with attempted murder by strangulation, assault with intent to murder, kidnapping, and two counts of assault and battery with a dangerous weapon.
Prosecutors allege that Chism assaulted a 29-year-old female DYS counselor on June 2, while in custody at the agency's Dorchester facility. A court document filed by prosecutors states that Chism took steps to "elude staff assigned to him." He then reportedly followed the woman into a bathroom and attacked her. "It is alleged that the defendant was able to choke and beat her about the head and face before staff intervened and restrained him," the documents read.
The documents claim Chism was also reportedly carrying a pencil at the time of the attack. The woman's coworkers heard her cries for help and interrupted the attack, according to the Suffolk County District Attorney's office.
Chism was transported to Boston Medical Center before he was transferred to Worcester State Hospital. He has been charged as a youthful offender and remains in custody. An arraignment date in the Suffolk County Juvenile Court has not yet been set.
Chism has pleaded not guilty to charges that he robbed, raped, and killed Danvers High School math teacher Colleen Ritzer after following her into a bathroom after school hours on October 22.