Massachusetts residents blast power company for "clear-cutting" trees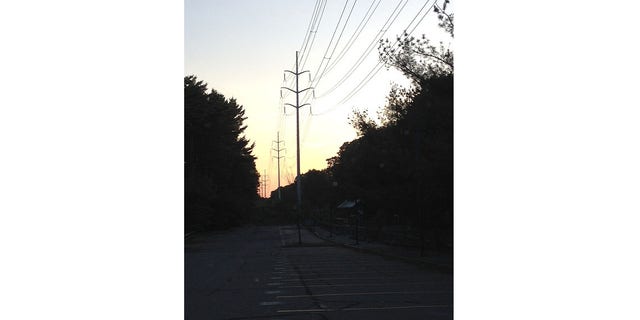 NEWYou can now listen to Fox News articles!
Massachusetts residents are fuming over a power company's ongoing effort to clear trees and shrubs along a 30-mile long, 100-foot-wide swath from Boston to its western-most suburbs, an operation they say is chopping down property values.
Utility provider NSTAR has already chopped down hundreds of trees along its easement from West Roxbury to Sudbury in an effort to protect overhead lines from damage, but has delayed further removal from after residents complained. In the town of Needham, a "summit" was held Thursday night with representatives from the town, NSTAR, and the Massachusetts Bay Transportation Authority.
Many residents voiced their concerns about NSTAR's plan for tree removal at the meeting, complaining that the effort will expose their property to a nearby rail line, citing concerns about chemicals being sprayed afterward to prevent regrowth and - most of all - the likelihood that the lumberjacking will devastate property values.
[pullquote]
"I spoke to a realtor who told me that my property value could go down as much as 30 percent if they do this," Kim Pelletier, who lives alone the power lines in Needham, told FoxNews.com. "They are going through other towns and leveling everything and leaving them in disarray. Everyone understands that some trimming needs to be done, but they just want to go in cut down everything so they don't have to come back as often for upkeep."
NSTAR officals say they need to give the power lines a wide berth to prevent outages caused by falling branches. The company's "vegetation management plan" began after the massive blackout of 2003, but clearing all the way to the edge of its right-of-way started just last year.
"We need only look back as far as last fall's severe storms for a reminder of the danger that trees pose for electric wires and the uproar these tree-related outages cause. The situation could only get worse if we don't continue doing what we need to do to keep trees and limbs away from power lines," Caroline Pretyman, a spokeswoman for NSTAR said to FoxNews.com in a written statement. "We understand the level of clearing that's needed is an issue of concern for folks, which is why we've done outreach by certified arborists, are attending meetings, and have offered to consider mitigation afterwards on a case-by-case basis."
Local elected officials say the utility is finally being responsive to the residents, but it's too late for those in towns where only tree stumps line the corridor, which runs along the commuter rail that feeds Boston.
"I think we are making progress. I think the company [NSTAR] is starting to see that there's a better way to do this," Dan Matthews, a selectman for Needham said. "NSTAR is describing reasonable practices and we now have to work closely to make sure they make good on those promises."
The power company also assured the town that no mass spraying of herbicides after removal will occur, opting for a "close spraying" on problem areas where vegetation starts to re-grow on an as-needed basis.But many residents say the company didn't bother to check with residents before breaking out the chainsaws.
"What's concerning is the power that NSTAR wields. It looks like no one can stop them. They made promised to Wayland and they just went in to that town and hacked everything away," said Pelletier. "No one can figure out who they are held accountable to. It seems that they can do whatever they want."