Maryland police chase leads officers to find massive ammo stash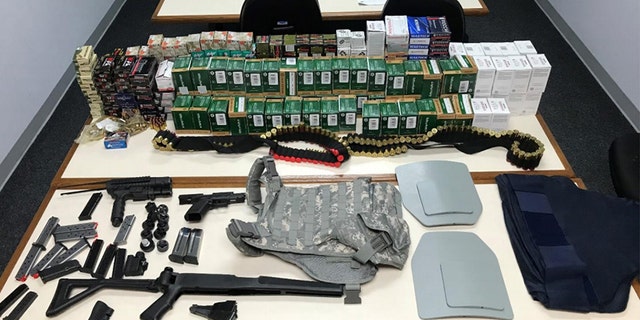 A Maryland police chase led to officers uncovering 9,000 rounds of ammunition hidden inside a suburban home, with bullets ranging from shotgun shells to rifle rounds.
Police in Aberdeen said they found the stash after pursuing Brandon Tyre Jones, 37, who raced away on Wednesday night minutes after his Mercedes Benz was stopped for a window tint violation.
Officers caught up to Jones and arrested him and evidence found in his car led police to a home on New County Road, where a SWAT team burst through the door early Thursday morning, authorities said.
Inside they found "a loaded .45 caliber handgun, gun magazines, gun parts, and over 9,000 rounds of ammunition," a police statement said. "The ammunition included numerous different calibers to include 7.62 rifle and 12 gauge shotgun ammunition."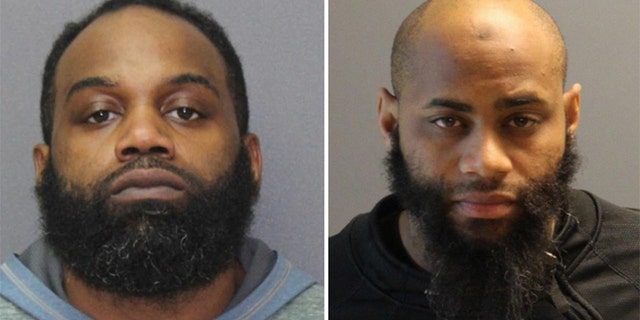 Police arrested a second man, 36-year-old Andre Evans-El, of the same address, after serving the warrant.
Evans-El was charged with illegal possession of ammunition, illegal possession of a regulated firearm, and firearms possession with a felony conviction, and was released from jail Thursday after being held on $5,000 bond, the Baltimore Sun reported, citing court records.
Jones – who is being held without bond – was hit with several counts of illegal possession of ammunition, concealed dangerous weapons, assault, reckless endangerment and more than two dozen traffic charges related to the police chase. Authorities said Jones was arrested while being out on bail from a Jan. 14 arrest, in which he faces numerous weapons charges.