Marine from New Hampshire ID'd as service member who went overboard near Philippines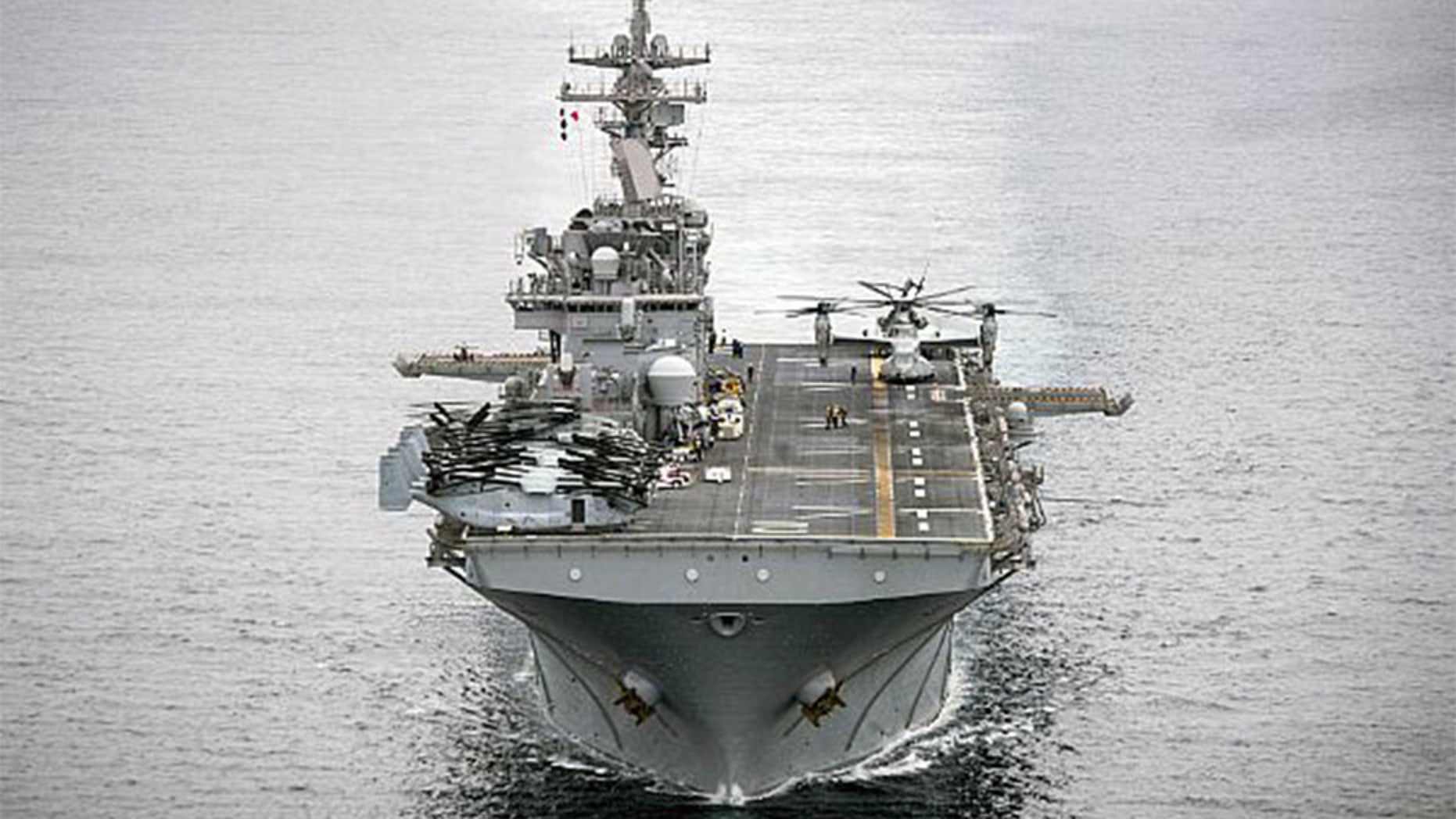 The Camp Pendleton-based Marine who fell overboard this month from an aircraft vessel off the Philippines, prompting a search, has been identified by military officials.
Cpl. Jonathan Currier, a native of New Hampshire, was declared dead Friday after five days of efforts to find him or recovery his body were unsuccessful, San Diego's FOX 5 reported.
Currier went overboard from the amphibious USS Essex around 9:40 a.m. Aug. 9 while the aircraft was conducting routine operations off the coast of the Philippines, the report said.
Capt. Diann Rosenfield said Currier was with the 13th Marine Expeditionary Unit stationed at Camp Pendleton near San Diego, according to a news release.
"Our hearts go out to the Currier family," commanding officer Col. Chandler Nelms said. "Cpl. Currier's loss is felt by our entire ARG/MEU family, and he will not be forgotten."
According to the release, Currier enlisted in the Marine Corps in August 2015 and graduated from Marine Corps Recruit Depot, Paris Island, several months later.
At the time of Currier's disappearance, he had been deployed with Marine Medium Tiltrotor Squadron 166 Reinforced, 13th MEU, aboard the Essex.
The search for Currier, assisted by the U.S. Navy, the U.S. Embassy in the Philippines, and the Philippine Coast Guard, spanned 13,000 square nautical miles, the Marine Corps Times reported.
"All of our Marines and Sailors demonstrated a tremendous resilinence and put forth an extraordinary effort over the past five days," Nelms said. "Our thoughts and prayers have been and will continue to be with our Marine's family during this difficult time."
Officials are currently investigated the circumstances surrounding the incident, the press release said. No official photo of Currier was provided.