Man shooting people with BB gun at Florida Walmart shot by officer, police say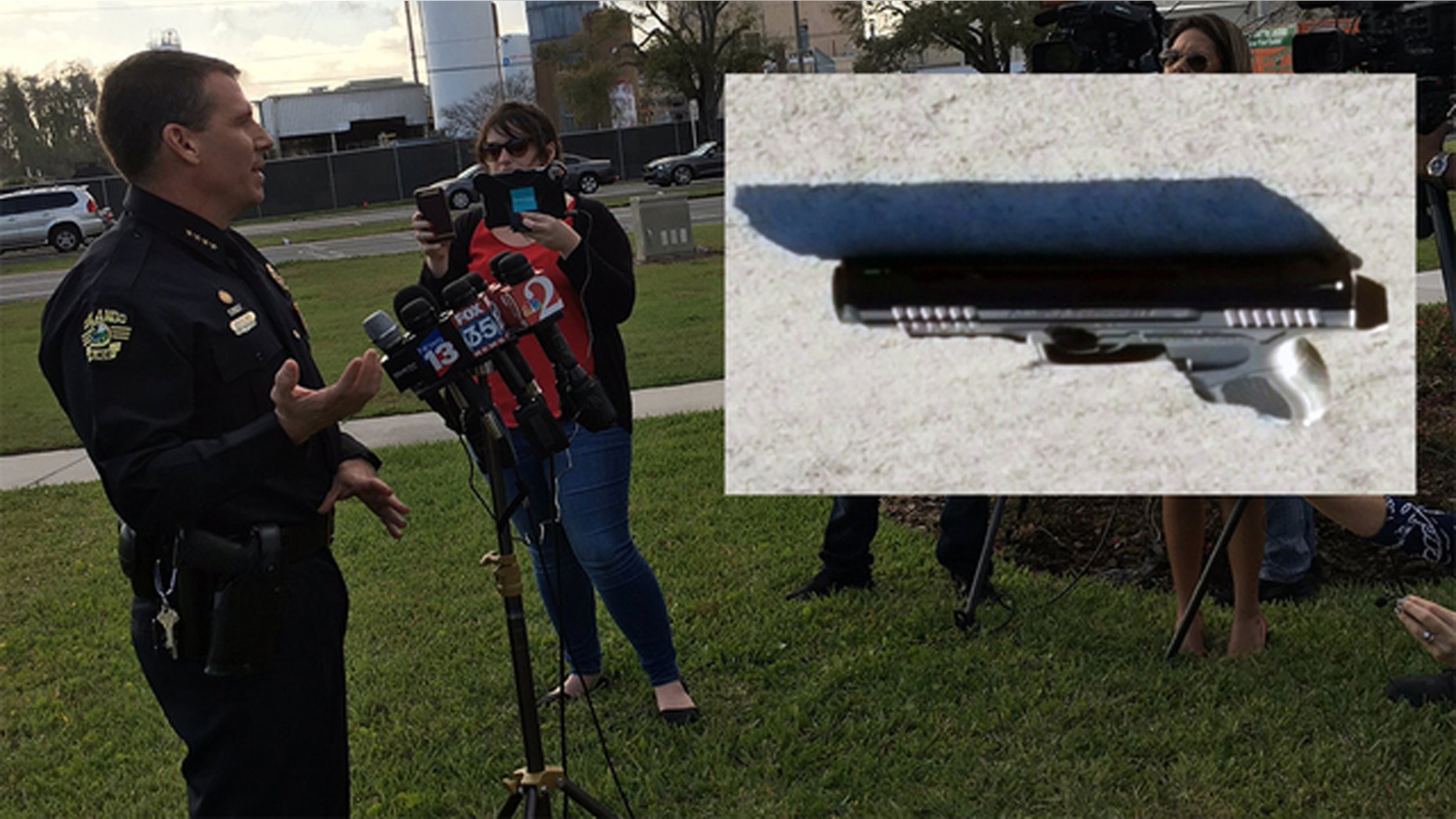 A man who was shooting people with a BB gun at an Orlando-area Walmart was shot after an officer arriving at the scene returned fire, officials said.
Orlando Police Chief John Mina said two people suffered minor injuries after the man opened fire at the Walmart on John Young Parkway.
Mina said a police officer who responded to the scene shot the man, not realized the gun he was holding was a BB gun, FOX 35 Orlando reported.
"Based on witness accounts, the suspect did point and shoot what we believe is a BB gun the officer," Mina said. "The officer returned fire, striking the suspect."
The BB gun did not have an orange tip and was black, according to Mina. The suspect was transported to Orlando Regional Medical Center. His condition is unknown.
Orlando Police tweeted a picture of the gun, in which Mina was quoted saying, "I've looked at the gun myself. It looks real."
The shooting took place at the same Walmart store where Orlando Police Lt. Debra Clayton was shot and killed in January.