Man on DEA's most-wanted list arrested in Mexico, faces extradition to the US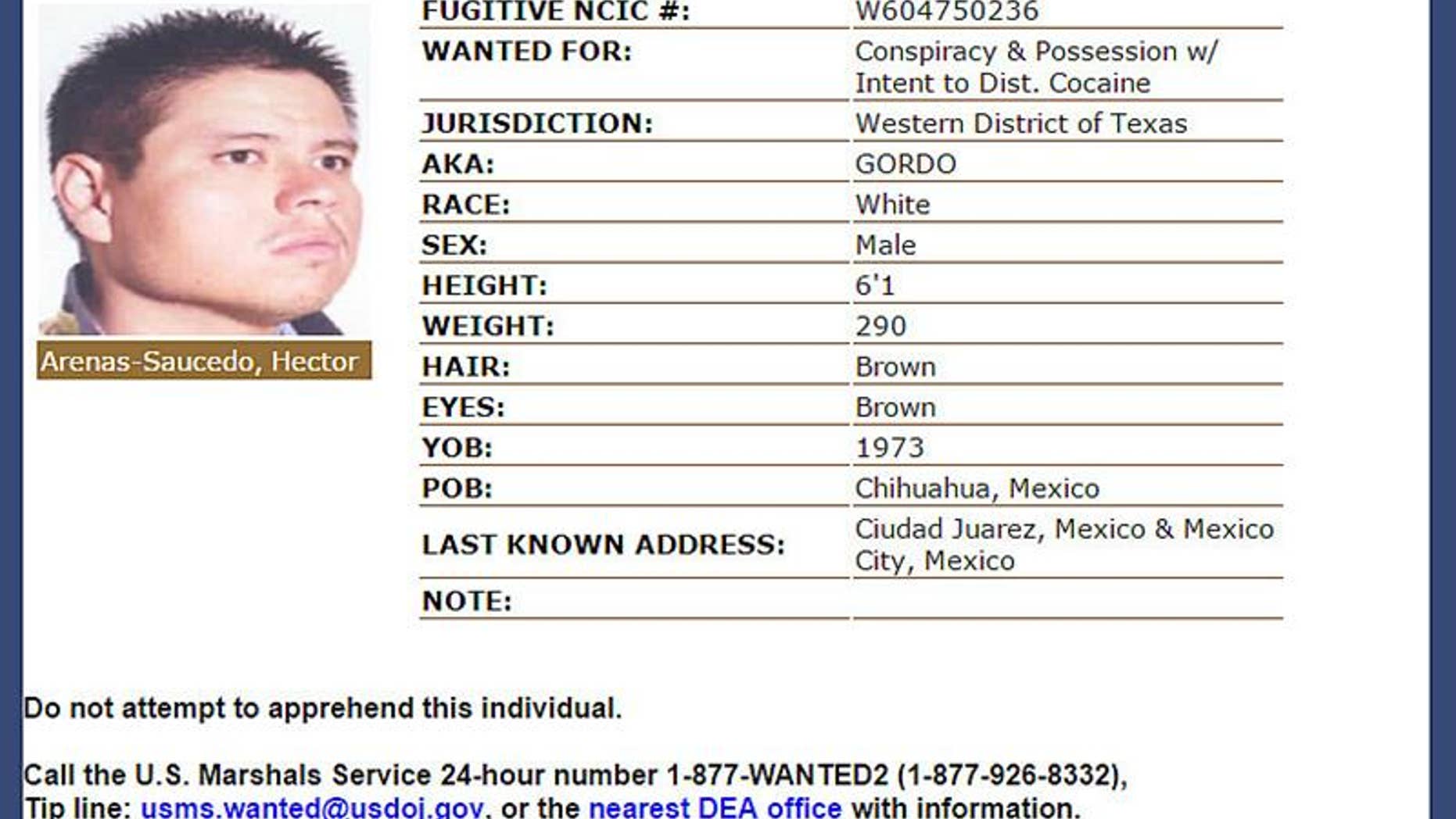 MEXICO CITY – A man on the U.S. Drug Enforcement Administration's most-wanted list was arrested by the Criminal Investigations Agency (AIC), the Mexican Attorney General's Office said.
Hector Arenas Saucedo is wanted on criminal conspiracy and drug charges in the United States, the AG's office said.
AIC agents arrested Arenas Saucedo in Mexico City's San Rafael neighborhood on a warrant issued by a Mexico City judge in 2014.
DEA AGENTS TRACKING HEROIN OVERDOSES LINKED TO POTENTIAL
'BAD BATCH'
Arenas Saucedo, who was armed at the time of his arrest, is suspected of being a Juarez cartel member, the AG's office said.
The suspected Juarez cartel member "was responsible for coordinating and monitoring shipments of cocaine, which was temporarily warehoused in the El Paso, Texas, urban area, delivering the merchandise to Atlanta, Georgia, and Charlotte, North Carolina, for distribution," the AG's office said.
AUDIT FINDS WASTE, LAW-BREAKING, LITTLE OVERSIGHT IN DEA INFORMANT PROGRAM
Arenas Saucedo is the subject of arrest warrants issued on July 28, 2011, against him and several co-defendants by a federal court in Texas on drug charges.
The suspected Juarez cartel member's extradition has been requested by U.S. authorities.