Michigan man killed after allegedly plotting 'ambush' on police: officials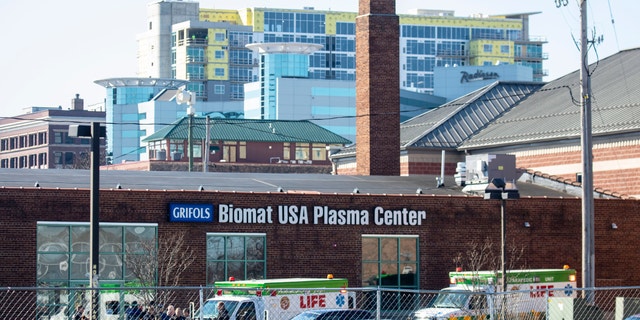 A Michigan shooting suspect was killed Tuesday after he allegedly sought to "ambush" law enforcement officers, authorities said.
The violent encounter at a plasma donation center also left one officer with a non-life threatening injury, Kalamazoo Public Safety Chief Karianne Thomas said.
Officers were called to the scene around 11:29 a.m. following a report of a shooting at the Biomat Center, authorities said in a news release on Twitter.
FLORIDA MAN ARRESTED FOLLOWING ROBBERY, SHOOTING AT POLICE: OFFICIALS
The armed suspect – who was believed to be a Biomat Center employee – was found "standing just inside the business" when the first two officers arrived, according to law enforcement.
He allegedly began shooting after they entered, prompting the officers to fire back, officials said. One officer was shot in the torso and "was saved by his bullet proof vest," according to the news release.
"The other officer continued to engage with the suspect, striking him multiple times, until other officers arrived. Upon officer arrival the suspect was secured and life saving measures began," officials said. "The suspect did not survive."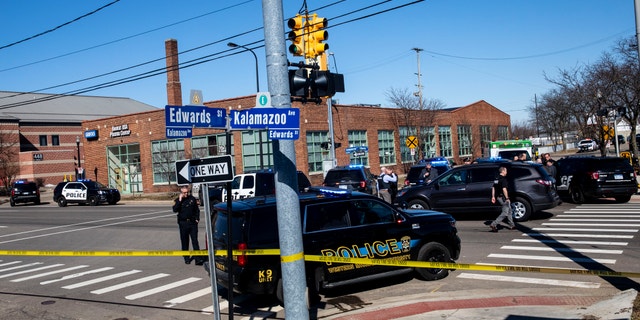 CLICK HERE TO GET THE FOX NEWS APP
Preliminary information suggested that the unidentified suspect went to the plasma donation center "with the intent to draw officers to the scene and then ambush them upon entry," according to officials.
"Even in Kalamazoo we are not immune to workplace violence or to violence directed toward first responders," the news release said.
The Associated Press contributed to this report.