Man in clown costume arrested for DUI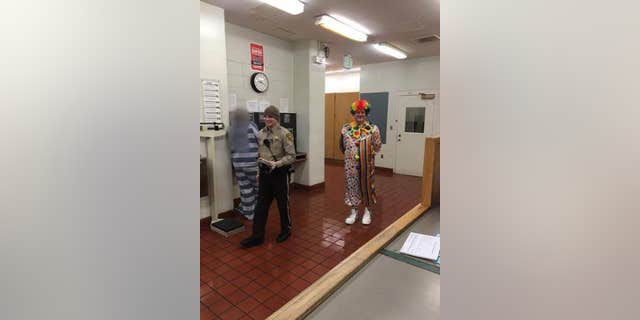 NEWYou can now listen to Fox News articles!
Investigators said there was nothing funny about it.
Officers in Alabama arrested a man wearing a clown costume for driving under the influence of alcohol on Saturday.
Another driver reported 51-year-old Joel Sloan's red Ford SUV weaving in and out of traffic on a road in Jefferson County, according to Fox 6.
After a sheriff's deputy pulled him over, Sloan said he'd had only a few drinks at a nearby restaurant, according to investigators.
Still, they booked him on the DUI charge. He reportedly never explained why he was wearing the colorful suit and wig.